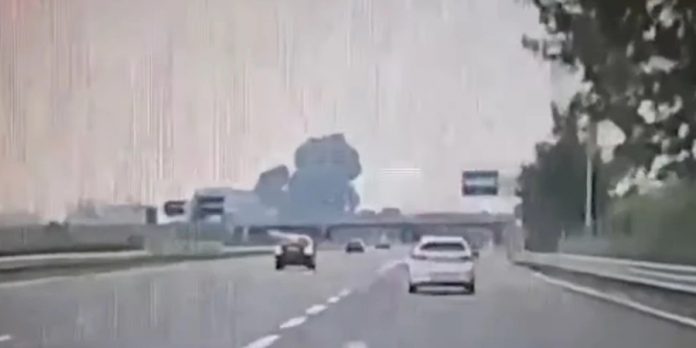 The video with the moment of the plane crash that crashed in a parking lot in Milan last Sunday is breathtaking.
The video shows the plane that had taken off from Milan bound for Sardinia, "diving" and crashing just 11 minutes after taking off. The plane crashed very close to a metro station, in a building where Milan's drivers work and rest, which fortunately was empty on Sunday afternoon.
Among the eight people killed in the crash were Romanian tycoon Dan Petrescu, his wife and their son. The plane was carrying the 32-year-old Italian Filippo Nassibene, his wife and their small child who had been baptized a few hours earlier.
https://twitter.com/ne23614114/status/1444635766752174080?ref_src=twsrc%5Etfw [/ embed]
source: TO THEMA ONLINE