British Foreign Secretary Jeremy Hunt said he was working with Prime Minister Rishi Sunak and Bank of England Governor Andrew Bailey to "avoid or minimize damage"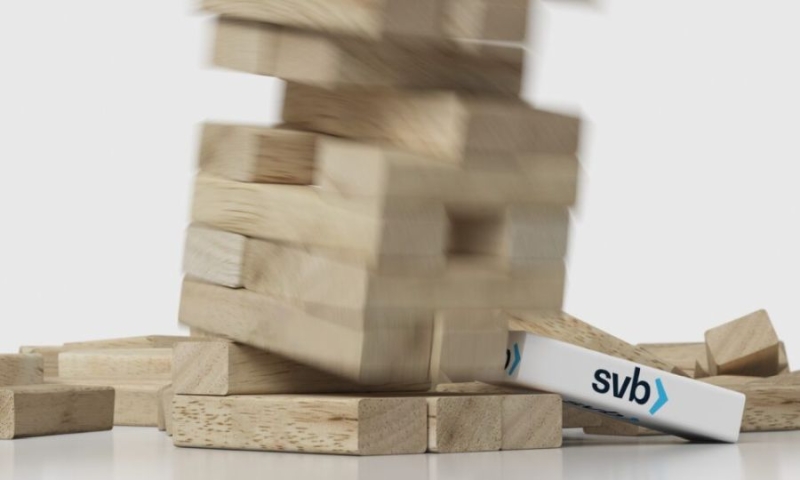 Britain's biggest commercial banks have been given 24 hours to rescue failing Silicon Valley Bank UK as the Bank of England prepares to put it into bankruptcy, Sky News TV reported today.
Lenders such as Barclays PLC and Lloyds Banking Group are among the financial institutions approached by SVB UK's board over the weekend to see if an emergency takeover deal could be reached, according to Sky News.< /p>
British Chancellor of the Exchequer Jeremy Hunt said today, Sunday, that he was working with Prime Minister Rishi Sunak and Bank of England Governor Andrew Bailey to "avoid or minimize the damage" caused by the chaos that wraps up Silicon Valley Bank's UK arm.
Friday's dramatic bankruptcy of U.S. bank SVB Financial Group, which focuses on technology startups, was the largest in the U.S. since the 2008 financial crisis.
Given the bank's importance to some clients, the collapse could have a significant impact on UK tech companies, Hunt said.
"We were working hard over the weekend, all night," Hunt told Sky News. "We will very shortly be presenting plans to make sure companies are able to meet their cash flow requirements to pay their staff."
Hudt said efforts are focused on finding a " long-term solution that minimizes, or even completely avoids, losses to some of our most promising companies."
The consulting firm Rothschild & Co is exploring options for its UK arm, called Silicon Valley Bank UK Limited, two people familiar with the discussions told Reuters. The Bank of England said it is seeking a court order to put the UK arm into insolvency proceedings.
Also, more than 250 executives from British technology companies wrote to Hunt on Saturday calling for government intervention and warning of an "existential threat" to the UK tech sector, according to a copy seen by Reuters.
Hunt echoed the Bank of England's comments that overall Silicon Valley Bank had a limited presence in Britain and did not perform critical functions for the financial system.
The commitment to find emergency support was welcomed by technology companies and lobby groups, including start-up industry body Codec, calling it "recognition of the scale of the challenge".
Labour's shadow finance minister, Rachel Reeves, urged Hunt to offer more than "warm words" to companies, saying the government needed to come up with a plan by the time financial markets opened on Monday morning.
British Prime Minister Rishi Sunak has said he wants to turn Britain into the "next Silicon Valley". Britain is behind only the United States and China in the level of venture capital funding for the industry, according to the government.
In the US, the Federal Deposit Insurance Corporation (FDIC) has been trying to find another bank over the weekend that would be willing to merge with Silicon Valley Bank, people familiar with the matter said, in order to minimize the fallout.
Some financial industry executives and investors are increasingly concerned that the collapse of the bank could cause dominoes for other regional US banks if regulators did not find a buyer over the weekend to protect uninsured deposits.