Composite PMI and business activity index in June in Eurozone at five-month low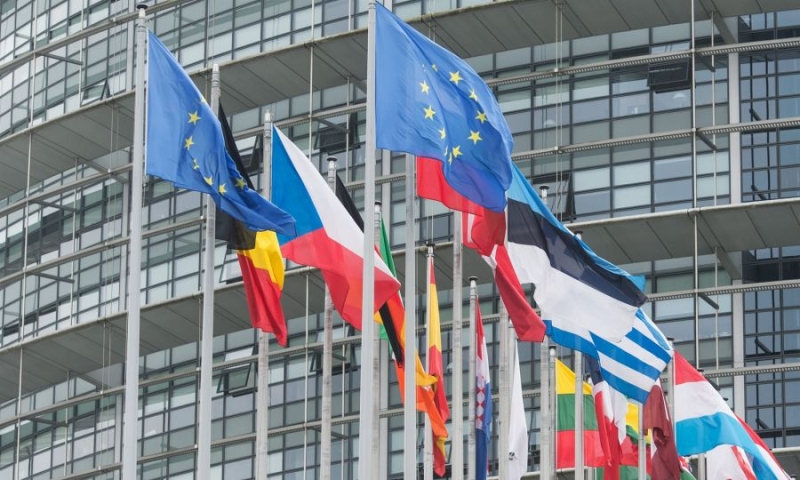 The manufacturing output index fell in June in the Eurozone below the 50-point mark, which indicates a recession.
The pace of recovery in the Eurozone economy slowed significantly, as shown by the individual PMI indicators, which moved to multi-month lows in June, mainly due to further escalation of prices in the services sector. The contraction was mainly due to a slowdown in the bloc's two biggest economies, Germany and France, where significant slippage was recorded.
In particular, the Eurozone HCOB Composite PMI was at a five-month low of 50, 3 from 52.8 points in May. This is the biggest drop recorded in a year. The business activity index also slipped to a five-month low of 52.4 from 55.1 in May.
Also, the manufacturing output index fell to an eight-month low and again below the 50-point mark, which indicates a recession. Finally, the manufacturing index slipped to 43.6 in June, reaching a 37-month low since the onset of the pandemic.
The French economy appears to have contracted in the second quarter of the year, with the PMI showing a 0.5% slowdown compared to the first quarter of the year. The composite PMI slipped below the 50-point mark to 47.3 points in June. It is also the lowest level recorded in 37 months, partly due to repeated strikes at the country's factories.
The services index also moved lower, as did the index of business activity, with last to be at a 28-month low. Although these figures alone do not yet reflect a recession, the possibility is increasing, as Norman Liebke, economist at Hamburg Commercial Bank, said.
The slowdown recorded in the German economy in June was greater than expected, as it was weighed down by factory activity, which has been showing signs of weakness in recent months.
Finally, the composite index appears to have been balanced by the services sector, which strengthened overall in the second quarter. Of course, in June, the growth rate of the index slowed down. "In manufacturing everything is showing contraction," noted Cyrus de la Rubia, chief economist at Hamburg Commercial Bank.