The General Index increased by 0.49%, closing at 126.97 points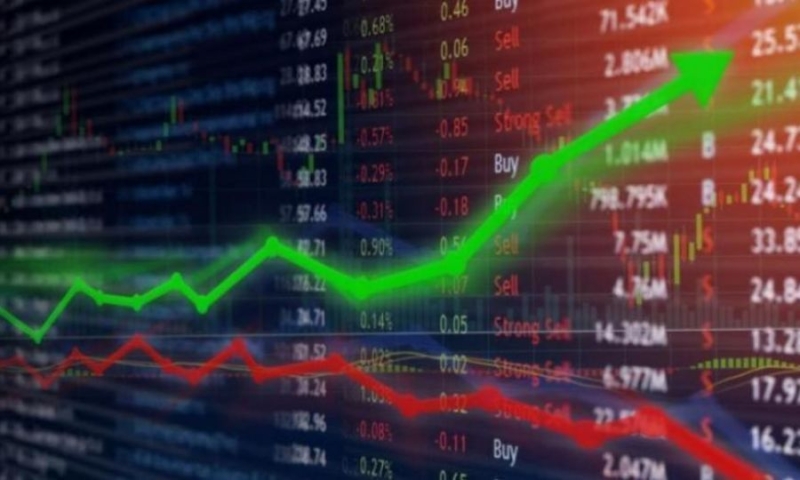 Small gains were recorded on Tuesday by the Stock Market, with the General Index increasing by 0.49%, closing at 126.97 points.
Up 0.52% presented by the FTSE/CySE 20 Index, which closed at 77.03 points. The daily turnover was €366,347.
Of the individual stock indices, only the Main Market moved up by 1.06%, while the Investment Companies sector closed with a gain of 2.83%. The Alternative Market fell by 0.39%, while Hotels showed no change.
Bank of Cyprus securities attracted the most investment interest with €265,260 (up 0.34% – closing price €2.94). The shares of Demetra Holdings Plc followed with €59,242 (up 3.28% – closing price €0.63), Hellenic Bank with €33,200 (no change – closing price €2.19), Logicom with €3,288 (up 1.48% – closing price €2.74) and K&G Complex with €1,734 (down 2.50% – closing price €0.312).
Of the shares traded, six moved up , four declined and two remained unchanged. The number of transactions amounted to 120.
In addition, the Stock Exchange announced that on November 13, 2023, the new Regulatory Decision of the CSE, for the Operation of the Central Depository and Central Register of Securities ('KAM') and the new version of the Securities Channel System (SAT) that supports the operations of the CSE.
With the above changes, according to the CSE, a number of new and upgraded CSE services and procedures are introduced, such as the use of international open communication procedures with participants, new types of Shares/Accounts in the CSE, new functionalities for the participants, Investor CSD and money distributions.
The CSE states that it has collaborated with the Athens Stock Exchange Group 'ATHEX' for the implementation of the new version of SAT and adds that the SAT has been developed by ATHEX, and is used by both Organisations, as part of the Common Platform.
< iframe width='300px' height='500px' src='https://www.adstorebluebird.cy/api/banner/ServeBanner?zoneId=2734' frameborder='0' scrolling='no'>