Συντάγή της Αθηνάς Λοϊζίδου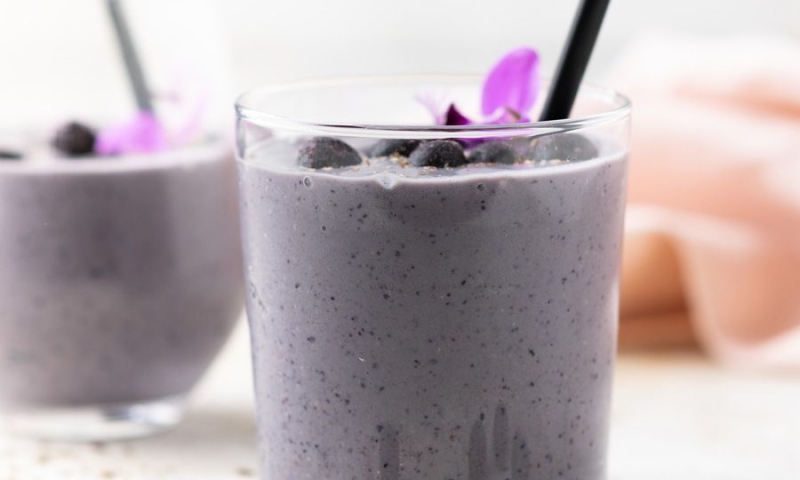 30 APRIL 2022 – 14:41
It's a wonderful, quick and easy breakfast. It literally takes five minutes to make and is a "to go" breakfast, which you can take with you in the car, on the way to work. It is so refreshing and amazingly filling thanks to oats, chia seeds and peanut butter. Dates and bananas make the whole smoothie so sweet, while giving our body the energy it needs to be ready for an amazing day.
Preparation time: 5 '
Servings: 1-2
Calories: 90 kcal per 100 g.
INGREDIENTS:
For 1 large or 2 small smoothies:
1 large and ripe banana (90 gr.)
125 gr. frozen blueberries
15 gr. flaxseed
10 gr. oats
10 gr. peanut butter
15 gr. (2 small) seedless palm trees
220 gr. oat milk
To serve:
Ice cubes
EXECUTION:
1. Put all the ingredients in the blender or mixer.
2. Beat until the ingredients come together and we have a smooth smoothie. Fill our glasses with a few ice cubes and serve.
Find more recipes at athenarecipes.com