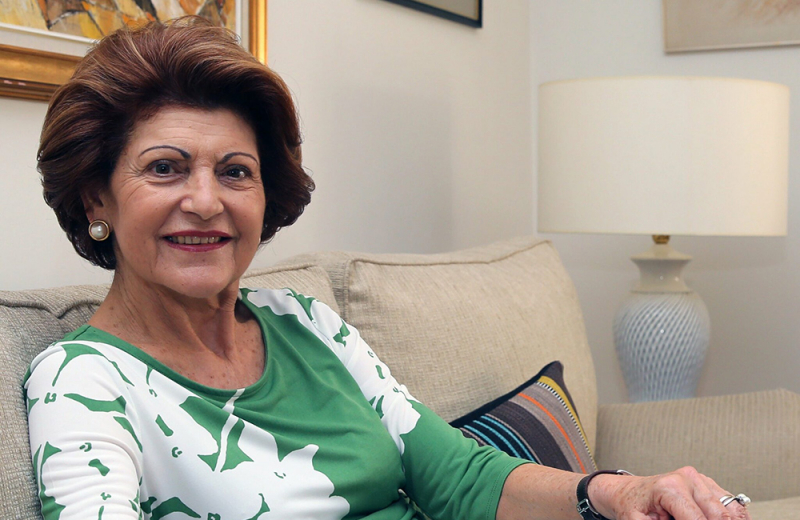 Salos was provoked on Social Media by a post of the former European Commissioner, Androulas Vassilios, with her position in the case that shocks the whole of Greece and concerns a complaint for the rape of a 24-year-old in Thessaloniki.
Specifically, Ms. Vassiliou wrote the following comment on twitter: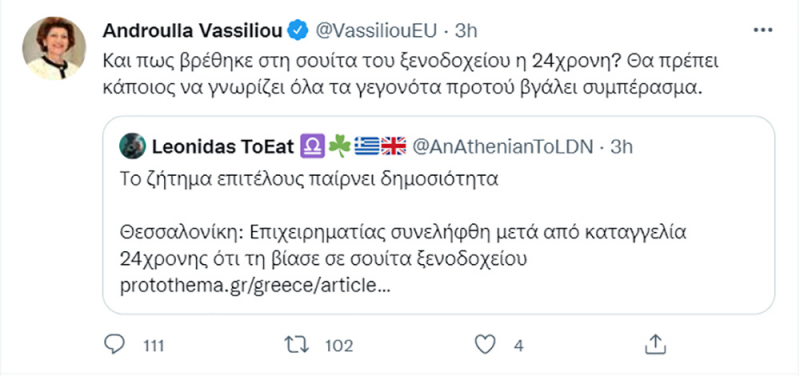 And, as expected, her post provoked a lot of reactions: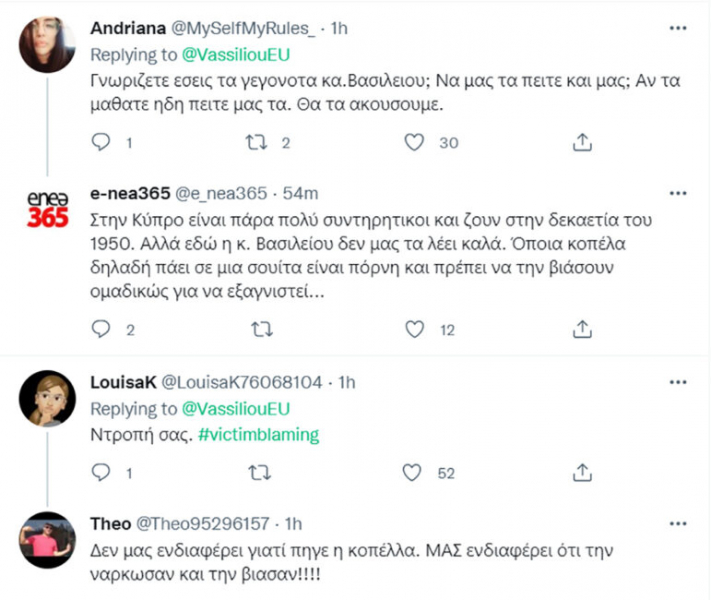 After the storm of critical comments, Ms. Vassiliou apologized, again via twitter:
However, the reactions of the citizens, including the surnames, continued: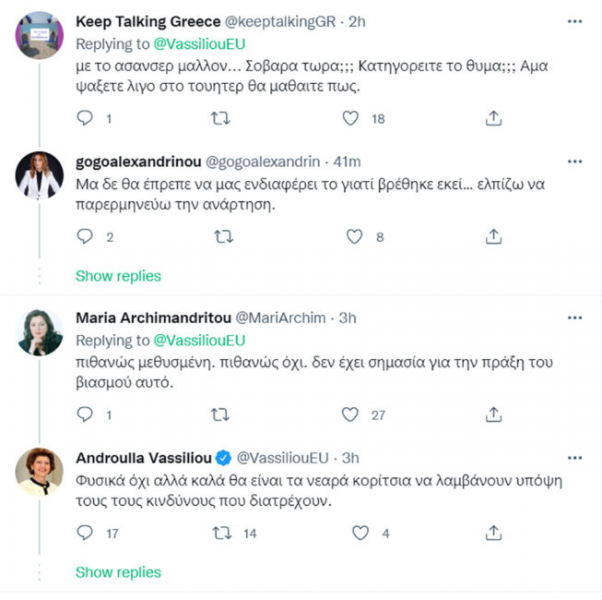 The facts
According to the history of the case, on New Year's Eve a party was organized in a suite of a well-known hotel, which was attended by young people, men and women. The 24-year-old, who had gone to the party at the invitation of a friend, woke up the next morning in a room other than the one she had originally found, having previously, as she says, lost consciousness. She then contacted a friend, to whom she stated that she had been raped, and then went to the police and made a complaint. It should be noted that in the room where the 24-year-old woke up, boxes of pills that help with sexual arousal were allegedly found.
The police arrested the 27-year-old, as well as another young man as the organizer of the party, who were taken to the prosecutor and released, the first with restrictive conditions, while the corresponding fines were imposed for the organization of the party. According to information from the court report, he allegedly denied the accusation attributed to him.
As everything shows, the issue will continue, as they open their mouths for this story, but also for older ones, while internet users call on the authorities not to close the case.
With information from in.gr