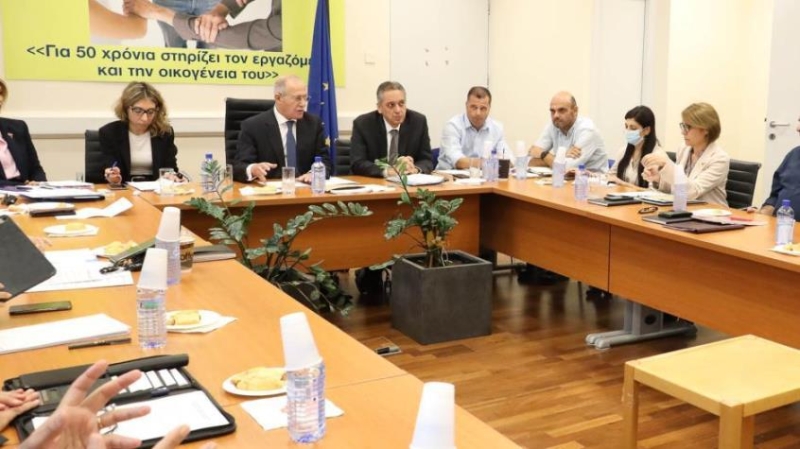 The Minister of Labor and Social Insurance Kyriakos Kousios will have a new meeting with the trade unions and employers' organizations regarding the ATA institution at 4:00 this afternoon, in an attempt to bridge the differences of the two sides so that a new agreement can be signed for the institution, after the termination of the previous three-year agreement (2018, 2019, 2020) signed in 2017, so as to avoid labor unrest.
The issue under discussion is exclusively the renewal or amendment of the social partners' agreement of July 2017.
Last Thursday, January 12, the last joint meeting of employer and trade union organizations was held, under the Minister of Labor, who had declared at the time that by today, January 17, he would make his decisions regarding the renewal of the agreement on ATA and added that the two sides are still far enough apart to submit a mediation proposal.
As he said, the trade union movement let him understand that it is ready to accept a gradual reinstatement of ATA and on the other hand, the employer accepts the agreement of July 2017 and undertakes to implement it, that is, the payment of 50% of ATA.
He added, however, that in his opinion these movements are not yet satisfactory, in order to be able to make a mediation proposal.
"Next Tuesday, after I cooperate with the officials of the Ministry and after inform both the Minister of Finance and certainly the President of the Republic and I will make my decisions, whether and to what extent I will declare an impasse or whether I will submit a mediation proposal", said Mr. Kousios.
The Minister of Labor clarified that the Government is not in favor of abolishing the ATA and reminded that it is the President of the Republic Nikos Anastasiadis who has reinstated the ATA.
Furthermore, the trade unions, after the joint meeting last Thursday celebrated a new all-union meeting, in which they ratified the decisions of January 5, for a united and universal struggle for the full restoration of ATA.