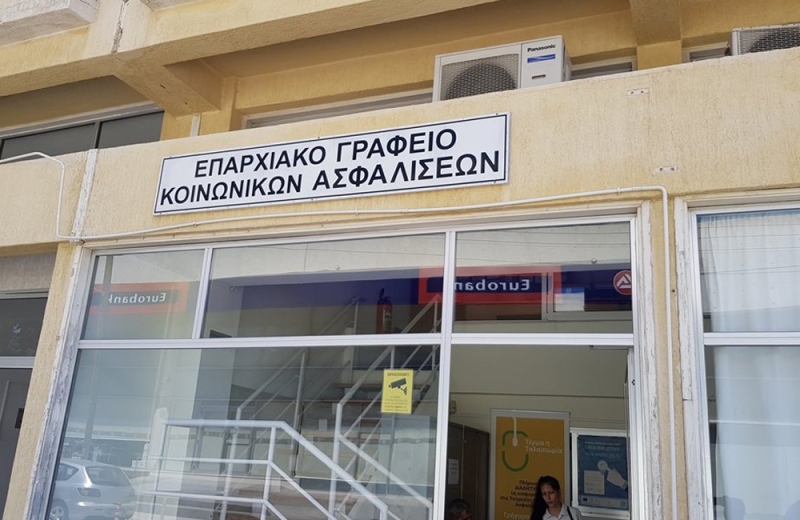 Despite the challenges and new data created by the pandemic and in particular the increase of more than 1000% in the applications for sickness benefit in the previous period, the examination times of most applications for benefits of the Social Insurance Fund have been significantly reduced, due to the digitization and the work of the employees of the Social Security Services evenings and weekends for & # 8217; To this end, the Social Security Fund said in a statement, responding to relevant reports that reported delays.
In collaboration with the Ministry of Research, Innovation and Digital Policy, the strategy for full digitization of all applications for benefits and allowances from the Social Security Fund, the announcement states.
So far, it has been computerized and since February it is implemented only electronically, the submission of applications for sickness benefit, while since January 2021 the Funds with endless queues have been abolished and the payment of contributions is processed electronically. In addition, according to the announcement of the Fund, since September 2021 the computer system ERGANI has been put into operation with all the recruitment declarations being done only electronically.
The announcement adds that the Unemployment and maternity benefits are next in line.
"The goal set by the Government, which is being implemented gradually and in a tangible way, is the complete digitization so that there will never again be a delay in the examination of applications in the Republic of Cyprus, correcting it with a permanent in a way, a timeless phenomenon of decades ", the announcement states.
It is additionally noted that in relation to applications for pensions from persons who have insurance time in the Hellenic Republic, for which according to the European Regulation requires the cooperation of the Greek Ministry of Labor to calculate their pension, already through the Greek Embassy and in cooperation with the Ministry of Foreign Affairs, the Ministry of Labor and Social Security has taken steps to implement a more effective cooperation mechanism to shorten the response time.
According to the announcement, at present sickness benefit applications submitted in March 2022, unemployment benefit applications submitted by the end of January 2022, statutory pensions for eligible persons in February 2022 and widow's pensions for applications submitted in January 2022 are examined. >
Note that the full update for the dates Examination of all benefits and allowances from the Social Insurance Fund is posted every week on the main website of the Social Security Services.