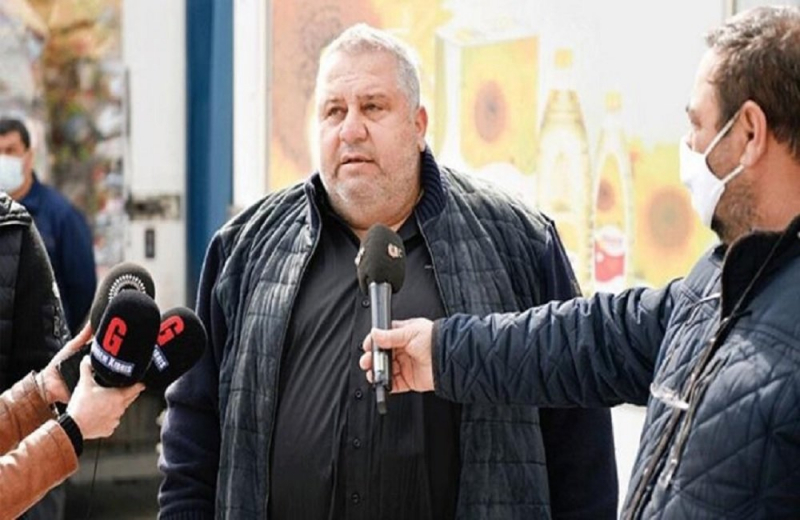 Mustafa Soilemez is among the three suspects arrested and investigated for the murder of Turkish Cypriot businessman Khalil Faljali, according to Turkish media.
The same sources state that Mustafa Soilemez is the leader of the criminal organization known as the "Soilemez gang".
The name of the Solemez brothers was first heard in Turkey in 1996. After an armed conflict in Adana, investigations were launched against 11 soldiers and 24 police officers. The indictment alleges that the Soilemez brothers planned to assassinate Mayor Eminonos. Trials began and in their testimonies the Soilemez brothers claimed that there was a conspiracy against them and that Mehmet Agar was responsible for the death of their other two brothers. Soilemez Kardessler was arrested in 1997 and released from prison under a 2002 amnesty.
The Soylemez brothers, wanted on a red card, were arrested in Azerbaijan last June and extradited to Turkey on June 3.
Another arrest – the 4th in the occupied territories and the seventh in total – took place this afternoon in connection with the murder of Turkish businessman Khalil Falgiali.
Falgiali was assassinated early on the night of February 8. According to the Turkish media, a man was arrested, Youssef Gunes, who allegedly came to the occupied territories together with the first person arrested for the murder in the occupied territories, Omer Tudz.
Gunes was taken to the "provincial court" of Kyrenia and sentenced to one day detention.
According to the "police investigator" in the "court", Guner and Tunz came to the occupied territories together on January 25 and have both collaborated with the Falgiali family. He further added that Gunes was linked to individuals whose names have emerged during investigations into the deadly gun attack on Tuesday night.
The "police investigator" said that they were conducting multilevel investigations and asked for Gunes's detention for one day, a request that was accepted by the "court".
Source: KYPE