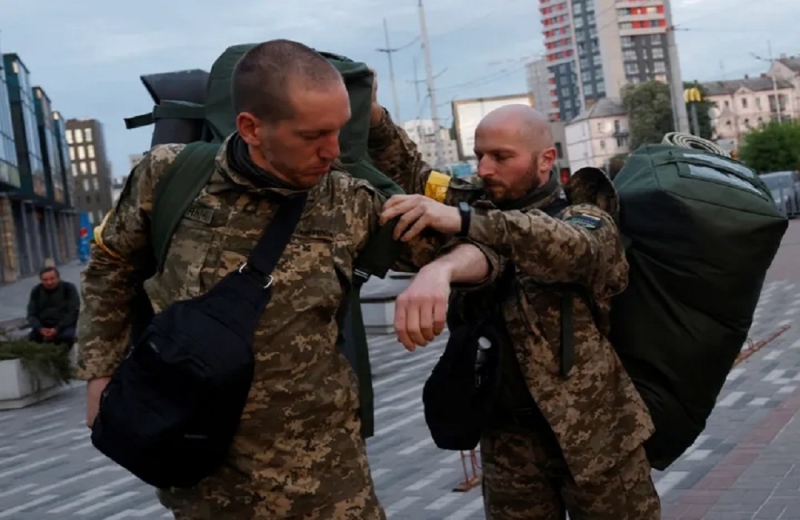 As volunteer fighters Oleksandr Zuhan and Antonina Romanova prepare to return to active action, they look at the unicorn insignia that make their outfit stand out. It is the symbol of their "status" as a LOATKI couple who are also serving in the Ukrainian army.
Members of the LOATKI community of Ukraine fighting against the invaders decided to sew on their uniforms the image of this mythical creature. "On the shoulders and just below the Ukrainian flag.
This trend began in 2014 when Russia invaded and finally annexed the Crimean peninsula" when many then said there were no gays in the army, "he told Reuters. Zuhan, who works in acting and directing, while also teaching theater while wearing the costume, like Romanova. They were both preparing for a second service defending their homeland.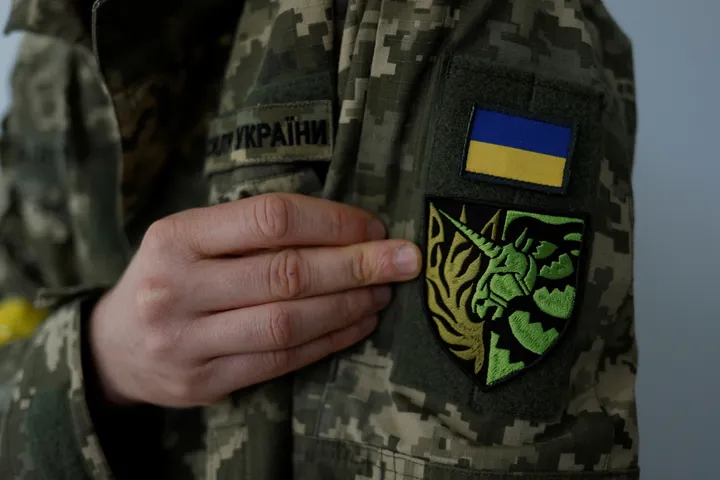 EDGAR SU VIA REUTERS
″ So the LGBTQI community chose the unicorn precisely because it is a fictional, "non-existent" creature.
"he" or "she" moved to the Ukrainian capital from the Crimea after its annexation in 2014 and met through their work in the theater.
They had never been trained in the use of weapons before, but after spending a few days hiding in the bathroom at the beginning of the war, they decided they needed to do more.
we had only three choices: either to hide in a shelter, or to leave and escape, or to join the Territorial Defense (volunteers). We made the third choice ", said Romanova.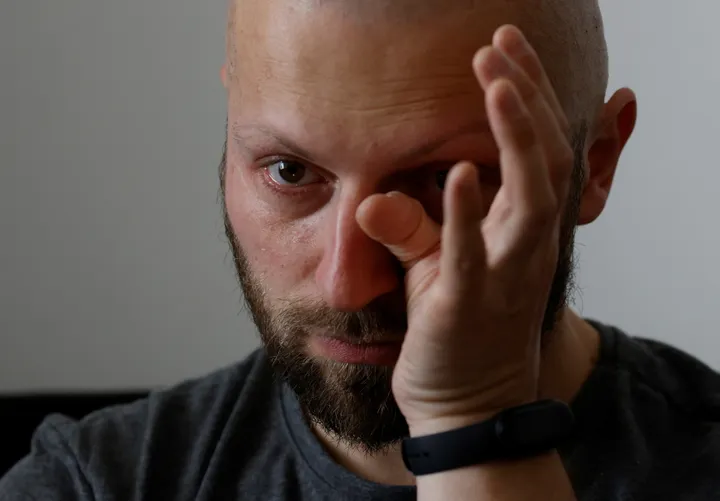 EDGAR SU VIA REUTERS
As they say "Because what Russia is doing is not just taking the lands and killing our people but it also wants to destroy our culture & # 8230; we can not allow that to happen" says Zuhan, stressing that they both feel a greater responsibility for the preservation of Ukrainian culture and for professional reasons.
No intimidation
The first three-month term in Mykolaiv in southern Ukraine, about 135 km from the port of Odessa, changed the lives of both.
They fought in the same unit and found it scary. The Zuhans contracted pneumonia.
However, they had no problems with the other uniformed men. "There was no aggression, no intimidation & # 8230; It was a bit unusual for them, but over time, people started calling me Antonina and using the pronoun I chose. "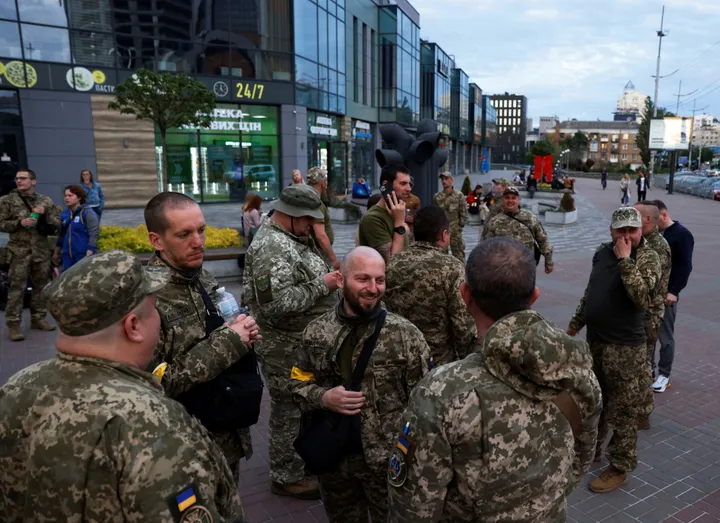 EDGAR SU VIA REUTERS
The atmosphere among the members of the new unit they joined was positive when they met at the Kiev station. Many of its members already knew them. But the commanders were not there.
λίγο I'm a little worried about that. I know that in some units, the rules are stricter & # 8230; It was not like that in (our) first unit "he said as the mood changed as they approached the train that would be boarded.
The concern later escalated as a commander made it clear that he was not going to tolerate homophobia, and a senior officer said that the only important thing on the front line was to be a good fighter.
″ What I'm worried about "is that if I am killed during this war, they will not allow Antonina to bury me as I want," said Zuhan. "They prefer to let my mom bury me with the priest reading silly prayers & # 8230; But I'm an atheist and I do not want that. "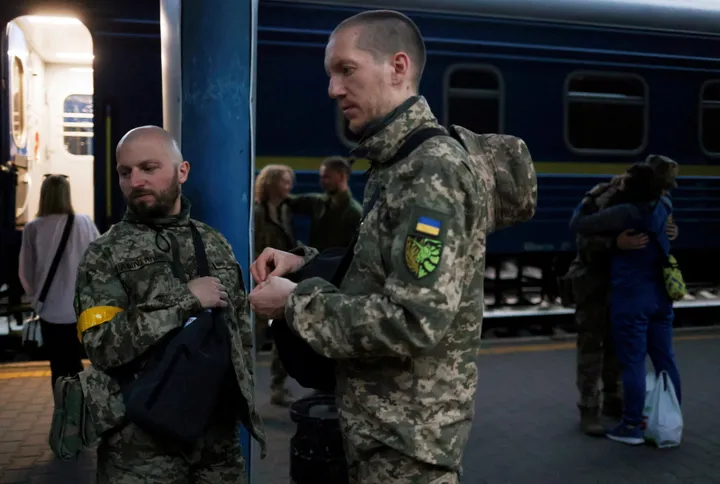 EDGAR SU VIA REUTERS