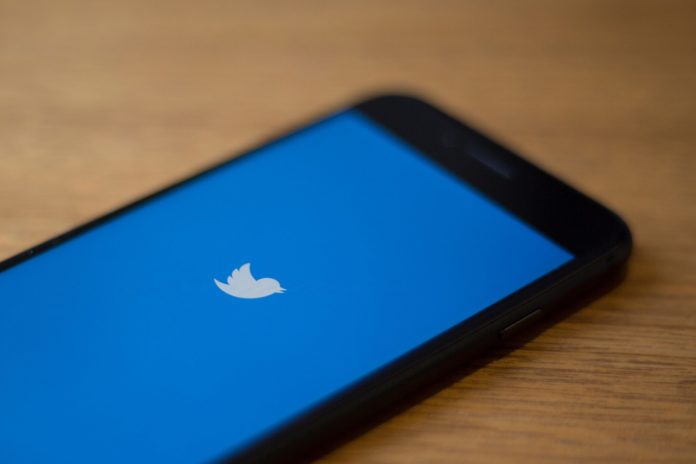 The Twitter logo is seen on a phone in this photo illustration in Washington, DC, on July 10, 2019. – Twitter is moving to filter out inappropriate content based on religion as part of its effort to curb hate speech. In a policy update on July 9, 2019, Twitter said it would take down "dehumanizing language" that targets specific religious groups.Examples shown by Twitter that would be removed would be description of a members of a religion as "disgusting" or "filthy animals. " (Photo by Alastair Pike / AFP) (Photo credit should read ALASTAIR PIKE / AFP via Getty Images)
Twitter has announced that in the coming months it plans to launch a new feature called "Super Follow", which will allow its users to charge their followers to access exclusive content, which will not be freely available to others. .
Also, "Spaces", a competitor of Clubhouse, is advancing, which enables users to participate in conversations (audio chats). Twitter Spaces is in private testing by 1,000 users and is not yet widely available to users.
Twitter is looking for new ways, beyond advertising, to make more money for both itself and its more productive users. In this context, as announced in an online briefing of investors and analysts, according to Reuters and the "New York Times", the social networking platform will allow some users, e.g. celebrities and influencers, charge other users for extra content and exclusive material, such as subscription newsletters, videos, special discounts, etc.
Interested follower users will pay a monthly subscription fee to access this content, which non-subscriber followers will not see. Twitter did not disclose what percentage of the subscription fee it will keep to itself. But it said it aims to exceed $ 7.5 billion in revenue by 2023, more than double the $ 3.7 billion in 2020. It also aims to reach – by 2023 192 million today – the 315 million daily active users who see ads, thus generating revenue on the platform.
The share of Twitter – which has risen more than 100% in one year – moved up again on the US Stock Exchange after the new announcements. The last major change the platform made, which started in 2006, was in 2017, when it doubled the number of characters allowed in users' tweets.
As CEO Jack Dorsey put it, "We are criticized for being slow, not innovative and not trusting." That is why the time has come for new important changes and experiments. Among other things, within 2021, user communities will be launched, which will allow Twitter users to connect with common interests.
How successful the new policy will be will be seen in the future, according to some more cautious analysts.