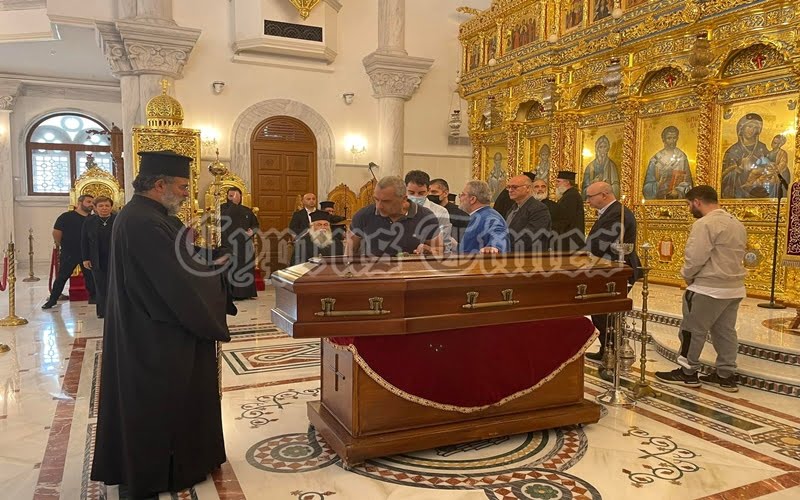 Deep sadness and emotion at the Apostle Barnabas Cathedral. They say goodbye to the Archbishop – Details will be announced after the Holy Synod
Download the CYPRUS TIMES APP! HERE for Android and HERE for iOS
Cyprus is in mourning for the death of Archbishop Chrysostomos II.
From the first moment that it became known news of the death of the head of the Church of Cyprus officials of the state, religious fathers and clergy as well as crowds of people rushed to "Holy Archdiocese". /ul>
Around 10.30 the body of the Blessed One was taken to the Apostle Barnabas Cathedral for a trisagio.
In a climate of deep sadness and emotion , clergy, nuns and workers of the Theological School accompanied the coffin to the Church where they then hurried to say goodbye to the Archbishop live with a crowd of people found in the Cathedral.