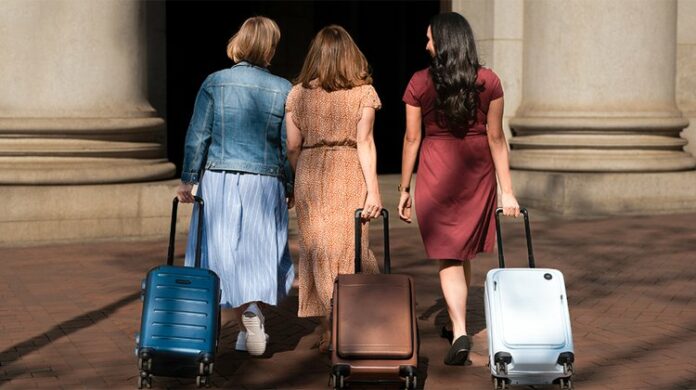 Spain's Ministry of Consumer Affairs announced on Thursday that it has opened an investigation into low-cost airlines for carry-on and other fees, which result in the price they pay most consumers to be higher than originally advertised.
The investigation could lead to fines of up to one million euros regardless of the profit derived from such fees and up to eight times the profit earned if it exceeds one million euros, the ministry said in a statement. He did not name any specific airlines.
Low-cost carriers such as Ryanair, easyJet or their Spanish rival Vueling charge passengers for hand luggage larger than a certain size. They also charge an additional fee if a passenger wants to select their seat.
The Department said that by separating such fees from those traditionally included in ticket prices, these airlines "advertise themselves with very competitive prices".
This "does not corresponds in most cases to the price the consumer ends up paying as a consequence of these practices."
He said that Internet search engines can also give an unfair advantage to airlines that offer fare-free tickets compared to more expensive tickets offered by competitors.
In 2019, a Spanish court ruled that Ryanair's policy to charge a fee for hand luggage was "abusive". However, Ryanair continued its policy, citing the commercial freedom of airlines to determine the size of their hand luggage.
source: In Business News