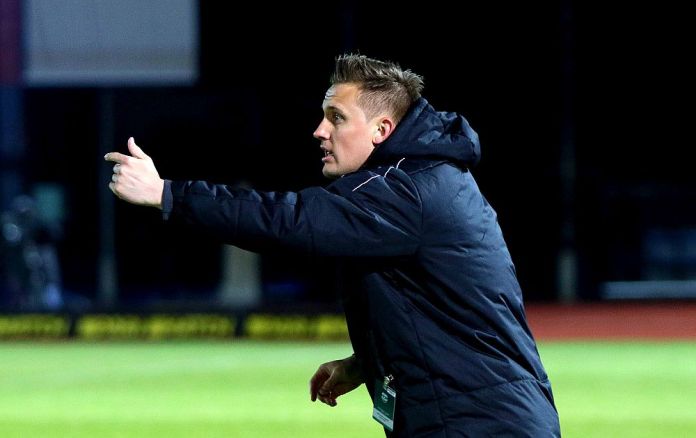 Read what Aris coach Alexei Spilevski said after his team's great 2-1 victory over Paphos for the 2nd game of the playoffs.
Analytically what he said:
"First of all, I am very happy with the result, with the victory. Because we played with a very, very good team. For me the team deserved a better position than it has now. I saw the team twice up close and you see the quality they have, and in the attack. You see the style they prefer to play. And I am very happy with how we are playing and that we deserved to win today. The first 15 & # 8242; -20 & # 8242; yes it was a bit of a problem, we were not solid enough, yes our presence was not good, we did not have a transition, then we changed 1-2 things and we scored the first goal as I want, we won the ball, we played vertically with speed and the finish was nice . Then we had opportunities for more goals, in the second half the switch drops a little from my players, but it is normal because we came and tried to change everything, the players have to suffer and spend more energy than before. So I'm very happy with the situation of my players, it 's something completely different, a different way of playing but they try to listen, they give their heart, they gave it their all. I told them a slogan, & # 8216; yes you can & # 8217 ;. They have quality and now with this victory after 7-8 games I hope we get a push forward. We still have a lot to do, it will be a long week, the next game is very difficult. Good luck to Paphos and us. "
Whether he can find a way to make the team more stable during the 90 minutes so that so that Mars can go to Europe: "It is our goal, we try, it is not so easy, we change things, it still has enough games, we do not have a long preparation period, we try to prepare the children psychologically. I feel that we achieved it from the first days, the guys with APOEL showed it today. In the playoffs each team can beat the other. Games are difficult. We still have steps to take but I am very happy with the mentality that the children showed. They give 100% in every training and every game ".