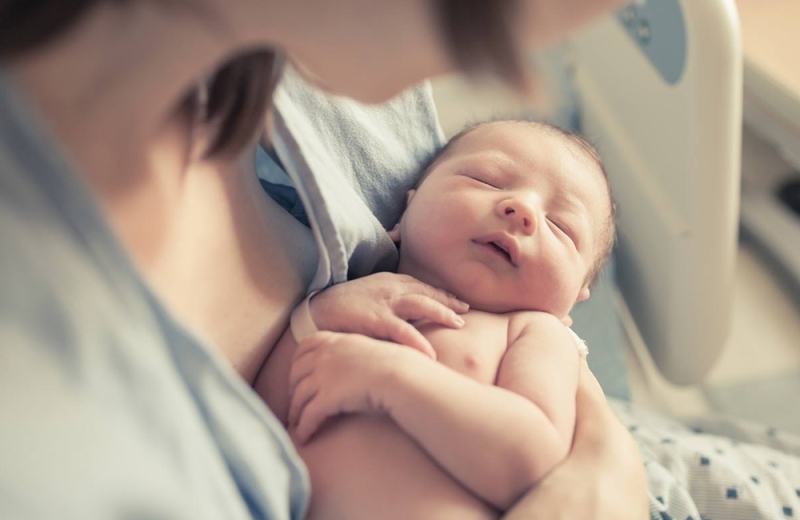 Caesarean sections in Cyprus accounted for 61% of all births in 2020, Stella Leontiou, President of the Midwifery Committee of the Pancyprian Association of Nurses and Midwives (PASYNM), told KYPE, stressing that of midwives in Cyprus, since there are not enough births, so that female students can complete the time-consuming obstetrics program that follows.
According to Stella Leontiou, the number of midwives in Cyprus is not enough to note that at present the total public and private sector in Cyprus has around 380 to 400 midwives.
According to the Cyprus News Agency, Ms. Leontiou, according to the legislation, every obstetric clinic should employ at least five midwives, however, she emphasizes that the obstetric model explicitly states that "every woman should have a midwife at the time of delivery for supports ".
He also adds that" it is not enough for an obstetric clinic to have five midwives and just cover the shifts ", to note that this means reduced quality obstetric care to the woman ».
At 10% to 15% the permissible limit of caesareans by the WHO
The President of the Midwifery Committee of PASYNM states that the caesarean sections in Cyprus in 2020 reached 61%, with the limit accepted by the World Health Organization being up to 10% to 15%.
Moreover, he rings the alarm bell, saying that with the medicalization of childbirth" we interfere with physiology, thus disturbing the normal chain of events to occur ".
"Any other intervention, which is not considered normal, weakens the woman both physically and psychologically, effects that we see later in the newborn, for which the effects of caesarean section have been shown by both theory and research to increase both in pathology and in his psychology as a human being ", he said.
Students can not complete their curriculum
Asked why the shortages are due, Ms. Leontiou said that there is no incentive for female students, due to the increased caesarean sections performed in Cyprus, explaining that "there are not enough births for female students to complete the time-consuming obstetrics program. follow. "
A female student further explains, , must have 40 births ".
As he adds these deliveries were carried out in state hospitals, however, he noted due to the new situation and with the implementation of GESS, many deliveries have turned to the private sector and this has weakened the situation in public as a result of which it is not possible for female students to complete the obstetrics program.
"There are many who drop out of school or worry too much about pursuing it," she said.
It is perpetuated ", while he added that an effort is being made to resolve it.
As the Nursing and Obstetrics Council stated this year, in order to help the female students as much as possible, it has evaluated clinics from the Universities, so that the midwives can cooperate and have the delivery near them.
"There are gynecologists who are very cooperative and allow midwives to give birth in their clinics, under the supervision of themselves and a midwife, but still can not be allowed to perform 40 births in private clinics, but only a percentage of them ", explained the President of the Midwifery Committee of PASYNM.
Two clinics were threatened with closure in 2021 >
Asked if clinics are threatened with closure due to insufficient midwives, he said "small clinics that do not have enough births can be threatened", noting that by the end of 2021 I had threatened two small clinics because they refused to employ the minimum number they had to employ to operate as obstetric clinics.
However, he added that at the moment there may not be such a problem, due to the inclusion of maternity hospitals in GESS and the increase in births of all clinics.
No infant deaths in Cyprus due to lack of midwives
Asked if the lack of midwives from clinics had caused infant deaths in the past, which may have been preventable, Ms. Leontiou said that no deaths had been caused in Cyprus due to a lack of midwives, although she noted that a postpartum bleeding in a mother, because she was not evaluated well and died, since there was no midwife during the birth.
She explained that the provision of care by midwives is a fact that reduces and neonatal mortality.
"I believe that every woman has the right to have a midwife by her side and to support her throughout childbirth, but also before "Leontiou" underlined.
public and private hospitals, oh to clarify the difference in caesarean section rates.
Finally, it clarifies that in the past steps had been taken to prepare a National Strategy to promote normal birth, however, these have remained stagnant due to the pandemic.
Source: KYPE