"The father was a doctor and the mother a banker. The song won me over"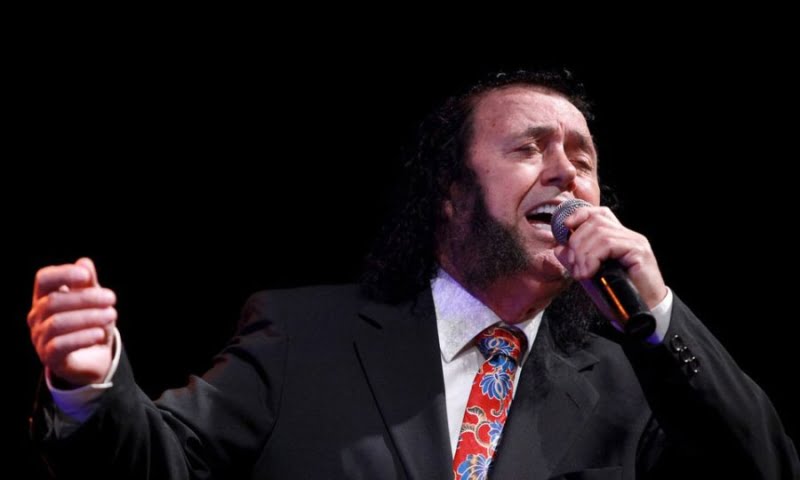 Photo. APE-BE
"I chased the love of the world and won it. The secret of my success was that I gave my soul to the song. Wherever I went, I left my stamp: interpretation. All this made Stamatis always have a smile for the world. Like Stamatis, I am happy. He gave me what I expected from the world and I gave him what he didn't expect… What I sang became a hit." This is what Stamatis Kokotas, the great performer with the characteristic long sideburns who passed away in the early hours of the morning, said, speaking to "K" and Iota Sykkas in 2019 in an account of his long career in folk song the apoio and left a mark for decades.
He collaborated with all the great composers of the time such as Stavros Xarchakos, Dimos Moutsis, Apostolos Kaldaras, Giorgos Hatzinassios, Yiannis Spanos, Giorgos Zambetas, Antonis Katinaris, Haris Lymberopoulos as well as with all the great singers with whom always maintained good relations. "I got along well with all his colleagues. Grigoris Bithikotsis and I worked together for 17 years and we never said anything more to each other. From 9 at night until dawn," he recalls.
The first musical steps in Paris
The path to singing began for him in Paris where he went to study medicine as his family wanted, but ended up singing in cabaret. "The father was a doctor and the mother a banker. I was won over by the song." Television followed, but Stavros Xarchakos had other plans for him and convinced him to return to Greece. "I also did a lot of television. Next to greats like Aznavour, Gilbert Beko et al. But also in Italy with Gianni Morandi. I've been gone for eight years. Work was going very well, I was very happy, I wanted to stay. But Stavros Xarchakos, to whom I owe a lot, saw me there and suggested that I return to Greece. I also found Mickey in France. Then in Greece I was to sing one of his works, finally another lady said it. The boom really happened in 1966 with Stavros and "Ena mesimeri". Then Kaldara's "Illusory Dream" and how many more".
His passion for cars
Apart from singing, Stamatis Kokotas had a great weakness for fast and luxurious cars and his photos as a racing driver were on the front pages. "I liked the car, the speed, I played as much as I wanted, now I don't even ride it." Did he really have a Rolls Royce? "Of course I had, I gave it to her. And I had horses. Me and Barlos. Stratos (s.s. Dionysiou) followed much later. He had a little something." Is there anything left of all this, did you save? "Okay we're fine, there are worse things not to mention the bottoms."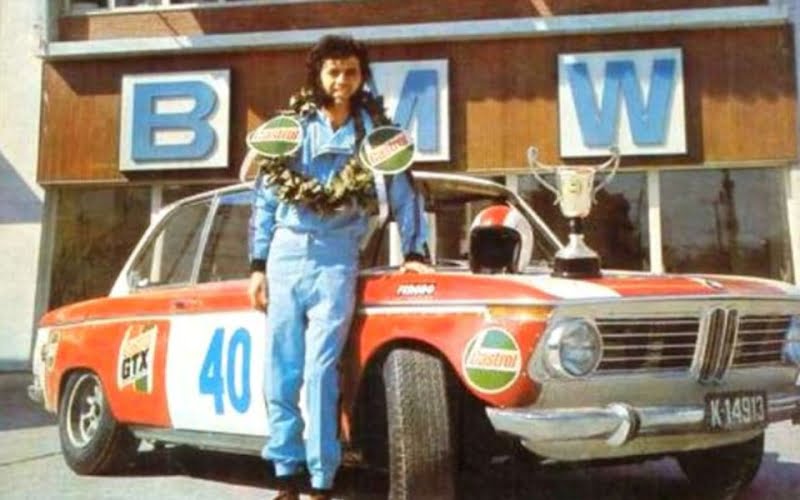 The weakness of Onassis
At another point in his interview, he confesses his special relationship with Aristotle Onassis, even saying that he asked him to he sings for his celebrity guests. "Aristos singled me out and Maria said to me 'how sweet you sing, Stamatis.' Maria was not easy to talk to, we didn't talk much, just a few things. But I gave her six long plays of mine which she listened to every night when she wanted to rest. I was glad to have the good fortune to meet such a lady. The great Onassis did not sleep much. I was coming back from the shop in the morning and after two hours of sleep, his driver would come under my house and tell me "get up, the boss said to go to Scorpio". You know, by helicopter and stuff. Aristos was excellent. "Stamatakis, are you okay?" he was saying. She asked me: "How do you see Alexander, does he drive well?". Let me not remember them. I mind…