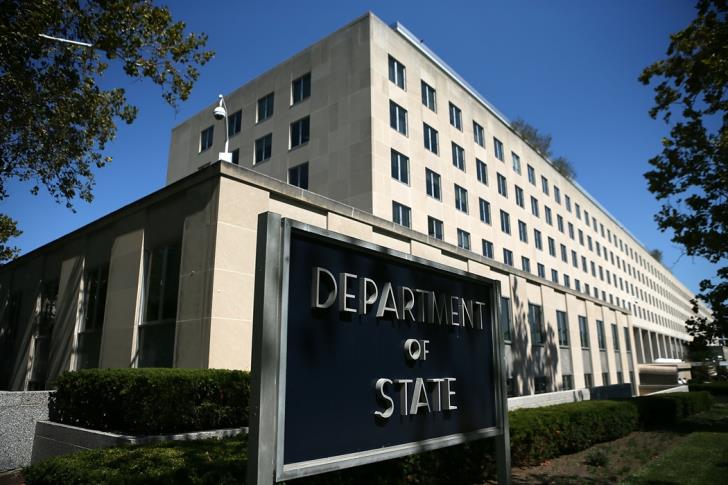 The new importance of the Eastern Mediterranean region in the light of the invasion of Ukraine and the acceleration of the goal of Europe's energy independence from Russia is underlined by the State Department, which says that Greece, Egypt and Cyprus are playing a leading role. in the new energy map of the area.
Asked by ERT whether the new geopolitical data has led to a review of the East Med pipeline site, a State Department spokesman explained that the US continues to work with its partners to promote liquefied natural gas pipeline projects. LNG) and electricity interconnection, which will enhance Europe's energy diversification.
READ ALSO: & nbsp; Israel: Transfer of VAT via Turkey, but subject p>"We are in full cooperation with Europe and other partners in the Eastern Mediterranean to achieve our goal, which is to maintain pressure on Putin and at the same time continue to diversify energy sources from Russia. "The Eastern Mediterranean region will play an increasingly important role, as it expands the import of liquefied natural gas (LNG) and offers infrastructure, such as electricity interconnections, that allows for increased use of renewable energy sources," he said. According to the State Department, countries such as Greece, Egypt and Cyprus are taking a leading role in the new energy map that has begun to emerge in the Eastern Mediterranean.
The representative of the US Secretary of State He added: "We remain committed to projects that will connect the clean energy of the Eastern Mediterranean and the Middle East with Europe. We focus on electricity interconnections, such as the planned interconnections from Egypt and Greece, and the EuroAsia project, which will connect the electricity grids of Israel, Cyprus and Europe. "These interconnectors will not only connect vital energy markets but also facilitate the region's transition to clean energy."