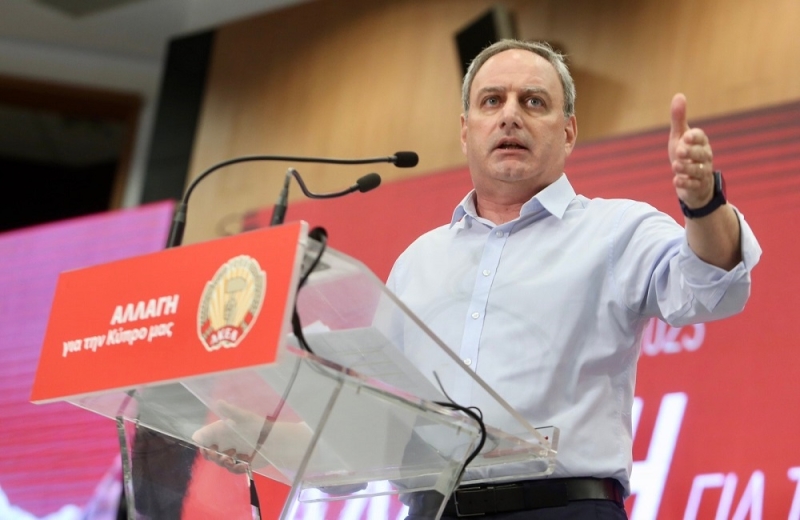 « Andreas Mavrogiannis will be an independent candidate, since we do not wait to agree on everything with us, otherwise we would go with a party candidate ". This was stated on Monday morning by the general secretary of AKEL, Stefanos Stefanou, in the show "Morning Inspection" on Politis 107.6 & amp; 97.6.
Yesterday's Extraordinary Pancyprian Conference confirmed the support of the left-wing party to the person of the former negotiator, Andreas Mavrogiannis, for the 2023 presidential elections and according to Mr. Stefanou, as Mavrogiannis himself had stated, the announcement of his candidacy expected in the coming days. Regarding the content of this announcement, the AKEL secretary general said that this is a matter for the candidate himself, noting that AKEL has already had a discussion with him on the key issues.
Andreas Mavrogiannis, according to Stefanos Sefanou, had previously stated that he was interested in the presidency but was realistic, knowing that in order to have a chance of being elected he would have to have party support and that is why he set it as a condition for his candidacy. He also reiterated that his resignation as a negotiator did not come after his communication with AKEL.
In a finding that the people of AKEL supported the candidacy of Mavrogiannis without listening to his positions, Mr. Stefanou said that the people relied on what was informed by the leadership, and that the leadership has a responsibility to the base. p>
Regarding the Cyprus issue and the criticism received by AKEL, that it essentially disagrees with the candidate who will support the most important issue of the place, the party secretary general said that they meet with Mavrogiannis in the most basic, which are the moves that must be made when and if elected, to escape the impasse. Mr. Stefanou pointed out the following three points on which there is unanimity between AKEL and Andreas Mavrogiannis:
Remain within the framework of the ICC with political equality
Utilize all the negotiating acquis of the past (convergences) and to seek the continuation of the debate from the point where it was interrupted in Crans Montana.
To take advantage of the energy issue, which is also of interest to Turkey, by putting concrete proposals on the table.
Listen to the intervention of the secretary general of AKEL in Politis 107.6 & amp; 97.6:
CITIZEN 107.6; MORNING INSPECTION 06 & # 8211; 06 & # 8211; 2022 ΣΤΕΦΑΝΟΣ ΣΤΕΦΑΝΟΥ