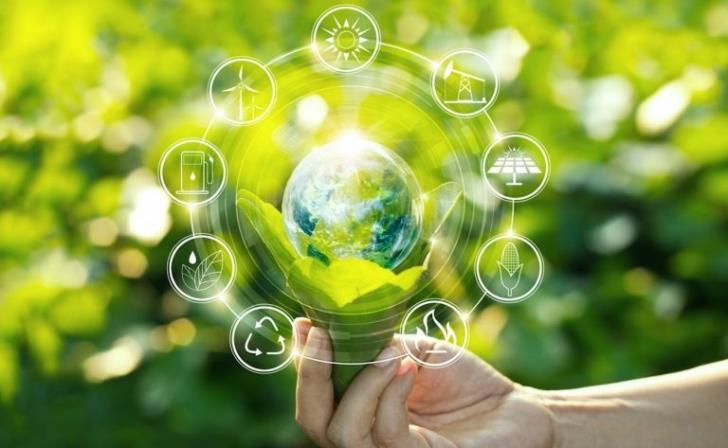 & nbsp & nbspInsider/ΚΥΠΕ & nbsp; & nbsp;
Huge opportunity for Europe, characterizes the double transition to a green and digital economy, State Aid Control Commissioner Stella Michailidou, noting that this double transition "will help us build a better, stronger, more productive economy with the help of the fundamental principles of competition rules, including state aid rules ".
In a written statement, Mihailidou states that "the European Commission is now laying the foundations for an industrial strategy capable of supporting the dual transition to the green and digital economy, making EU industry more globally competitive and strengthening the open strategic autonomy of Europe and at the same time announces a proposal for an action plan for the "circular economy".
It adds that "the European Commission is reviewing the tools of competition policy – so that all means of competition (mergers, antitrust and state aid control) remain relevant to their intended purpose – and is enriching its current toolkit in the context of the green and the digital transition, but also for a resilient single market. "
"The revised State Aid Framework for Research, Development and Innovation aims to simplify the rules on state support for research, development and innovation and bring them into line with the Green Agreement, facilitating aid for investment in "Green technology, while introducing the possibility of granting aid to the 'technological infrastructure' that is expected to play a role in contributing to the green transition", he underlines.
Noting that climate change and environmental degradation threaten the very existence of Europe and the world, the Commissioner said that "to address these challenges, the Europe Green Agreement will make the EU a modern, efficient resource and competitive economy ", while it is also the door to the COVID-19 pandemic".
Regarding the green transition, Ms. Michailidou states that "the guidelines for aid in its fields Environment, Energy and Energy (CFSP) aims to support industry efforts to reduce carbon emissions, cyclicality and biodiversity, clean mobility or zero-emission mobility and energy efficiency of buildings. "
Regarding the digital switchover, the State Aid Supervisor states that "the forthcoming guidelines on state aid in the field of broadband networks seek to promote the development of digital infrastructure, facilitating the installation and assimilation of broadband networks that meet the rapidly evolving needs of users ".