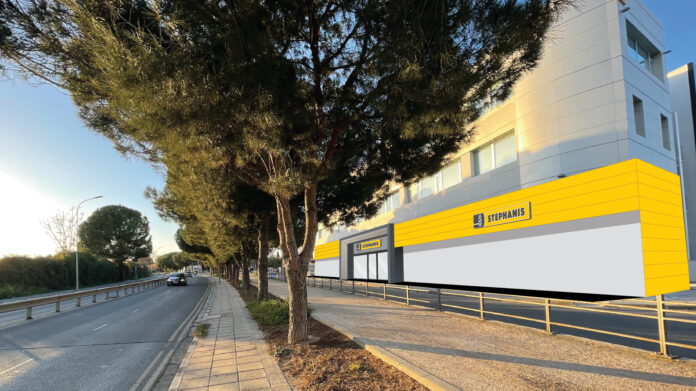 The largest Stephanis store is opening its doors in Nicosia soon to change the consumer shopping experience for technology products!
The wide , and ever-growing variety of technology products, owned by the Stephanis Store Network, brought the natural expansion of the network, with the opening of the largest Stephanis store to date measuring 2200 square meters.The new flagship store will be the largest electronics store in Nicosia!
The Stephanis store will open its doors shortly before the beginning of summer at a key point in the Engomi area, with direct access from Georgiou Griva Digeni Avenue but also from the parallel streets.
The comfort of space that the new store has, will offer customers a presentation of a wide variety of products both in the categories of technology items such as telecommunications, sound, television, electronic computers and Gaming products, but also in energy products, small and large home appliances and of course seasonal equipment. At the same time, the store will have comfortable parking spaces for the convenience of visitors completely free of charge.
The new Stephanis store in Engomi, with its state-of-the-art design, convenient access, and with a timeless ally excellent service, a wide variety of products and competitive prices, aims to offer the best shopping experience in the Cypriot market.
The growth of the Stephanies store network and the arrival of the new store also creates new jobs, for dozens of new people in sales, cashier and customer service positions. Those interested can find out about the new job positions and send a CV through the website www.stephanis.com.cy/el/vacancies.
Regarding the Stephanis Store Network:
The Stephanis Store Network is the largest network of electronics retail stores in Cyprus, with 7 physical stores , the Number 1 electronics website (www.stephanis.com.cy), and more than 60 years of experience in the Cypriot market. A characteristic of the company is the wide range of immediately available products, the excellent service, and the competitive prices.