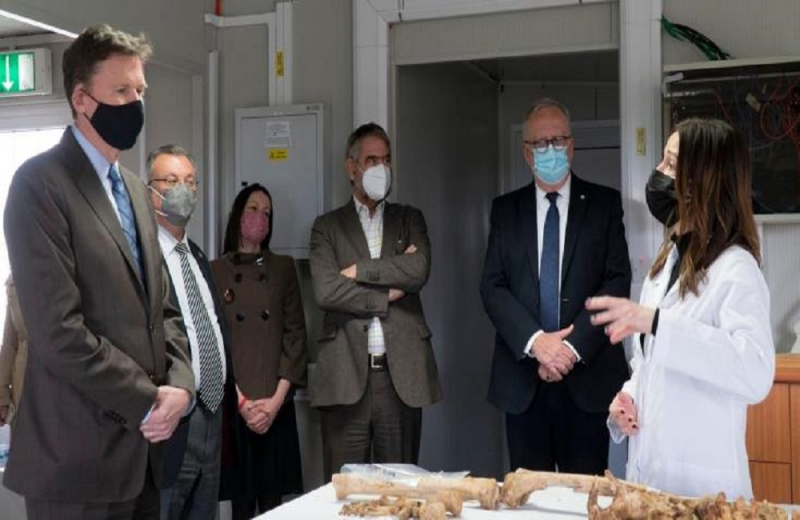 The Special Representative of the UN Secretary-General for Cyprus and head of UNFICYP, Colin Stewart, paid a visit to the anthropological laboratory of the Commission of Inquiry for the Missing (CMP) today.
The third member of the CMP, Paul-Henri Arni, states in a post on social media that Mr. Stewart met with Greek Cypriot and Turkish Cypriot scientists working in the laboratory.
Mr Arni also thanked Mr Stewart for his support.
During his visit, Mr. Stewart was accompanied by Mr. Arni and the other two members of the CMP, Leonidas Pantelidis and Hakkı Müftüzade.
Source: KYPE