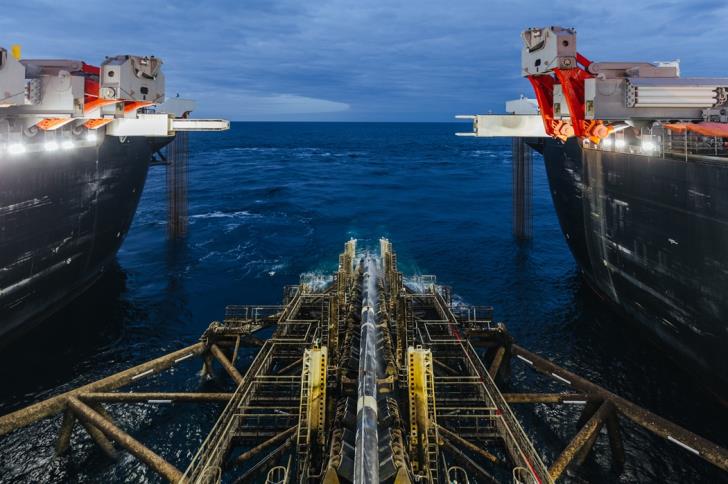 Andreas Pimpisis
The US intervention, which was primarily aimed at ending plans for EastMed, which they see as a source of tension in the Eastern Mediterranean, has proved to be a bad conduit for the home front. The State Department document and the Amos Hochstein statements did not open a new front of confrontation between the Government and the opposition at home, but also brought to the surface different approaches within the government camp.
President Anastasiadis in his speech yesterday stated that, (a) the political will and decision of Greece, Israel and Cyprus was taken under the condition of economic viability studies, submarine morphologies that would make possible a similar project, always in relation to environmental and (b) the Governments of the countries involved as well as the European Union have worked out, in the event that the project is considered impossible for any reason, alternatives.
Earlier, the Minister of Foreign Affairs, Ioannis Kasoulidis, speaking to RIK, stated that "the construction of the pipeline was in the air from the beginning and now it remains to confirm that the specific project is economically unsustainable". He added that he saw EastMed "as a tool for creating problems, especially with regard to efforts to resolve the Cyprus issue".
He went on to say that when the decision was made about him, "it was a decision that was subject to a positive financial viability report." He added that this "is a project that requires a huge investment, and of course only if EastMed were self-financed could its implementation proceed".
Developments such as the one with the Eastern Mediterranean pipeline are the best for the opposition and AKEL, at a time when it aims to create a common opposition front. Taking occasion from the statements of I. Kasoulidis, AKEL wondered why it was not said for so many years. He pointed out that the rulers rejected the warnings of the technocrats and cultivated in society "illusions about pharaonic works".
The unrest did not go unnoticed by the occupying regime, which rushed to seize the opportunity and bring back to the table the proposal it had submitted in 2019 for cooperation on the issue of hydrocarbons.
READ MORE IN THE FILELEFTHEROS PRESS