Personnel from all cities will take part in the strike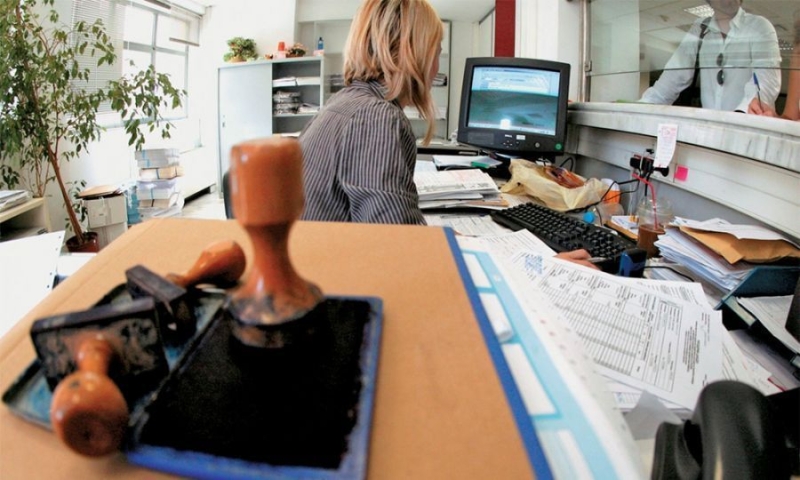 File photo.
The Initiative Group of Low-Wage Employees (OPHY) of the Public Sector A2-5-7 is going on a 24-hour warning strike tomorrow 01/11/2023, demanding the upgrading of their scales.
The Group's announcement adds that strikers will meet tomorrow at 08:30 outside the Presidential Palace and march to the Ministry of Finance, where their representative will deliver a memorandum to the Minister of Finance. The strike will involve staff from all the cities, from the District Offices and from the Citizen Service Centers which are mostly staffed with low paid staff.
It is also reported that the strikers are stuck on the A2 scale, over 25 years old, with a salary of around €1000-1300 and it is added that the President of the Republic of Cyprus had made a pre-election commitment that in the event of his election, the upgrading of these employees would be included in his budget 2024, however the government did not proceed with the inclusion of the request in the 2024 Budget.
Continuing, OPHY reports that it met with the Deputy Minister of the President Irini Piki and the Director of the Office of the PtD Charalambos Charalambos, the both of whom agreed to OPHY's fair request. It is also reported that OPHY also had a meeting with the Minister of Finance Makis Keravnos, who had stated that he would not agree to discuss any other issue with PASYDY other than the issue of low public wages.
< iframe width='300px' height='500px' src='https://www.adstorebluebird.cy/api/banner/ServeBanner?zoneId=2734' frameborder='0' scrolling='no'>