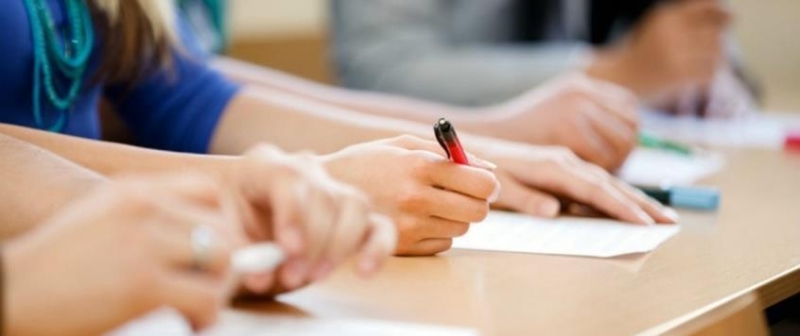 The meetings of both the Secretariat of OELMEK and the Pancypriot Confederation of Federations of Associations of Parents of Public Schools of Secondary Education have been completed, which met as an emergency on the issue that arose with the leaking of the examination essay topics of the Young Greeks, as part of the four-month exams.
For the decisions that have been taken, both OELMEK and the organized parents will issue a relevant announcement tomorrow Tuesday.
The President of the Pan-Cypriot Confederation of Public School Parents' Associations, Loizos Constantinou, told KYPE that they are in coordination with the students and will jointly coordinate their actions.
The General Secretary of OELMEK, Kostas Hatzisavvas, in his statements to the KYPE said that there are certainly responsibilities and added that they always warned about organizational weaknesses in terms of procedural issues and there was always this risk of issues leaking.
"We have as OELMEK trust in the colleagues who participate in the examination committees. That is, the people who actually multiply, photocopy the written text, which is delivered to the students, but unfortunately this unexpected event happened, which came from a private school teacher", he added.
He mentioned, at the same time, that their biggest meaning is on the essence of the institution of the four-month exams, "for which we have said too many times that this institution suffers".
Mr. Hadjisavvas reiterated that the January exam must be abolished.
He said, at the same time, that they expect the Minister of Education to convene a broad meeting with the involvement of all educational agencies to start a better way of evaluation that serves students and the public school in general .
When asked what they decided during today's session, Mr. Hadjisavvas said that it is better to wait for tomorrow's announcement, adding that they will not make any proposal to cancel today's examination as things have come.&nbsp ?
"Our initial position was not to hold the exam at all and we proposed another specific date", he noted.
Mr. Hatzisavvas said, finally, that the Ministry of Education should to apologize to the students of the 3rd L ykeios, to support them psychologically and to immediately set a date for those students who were unable to take the exams.