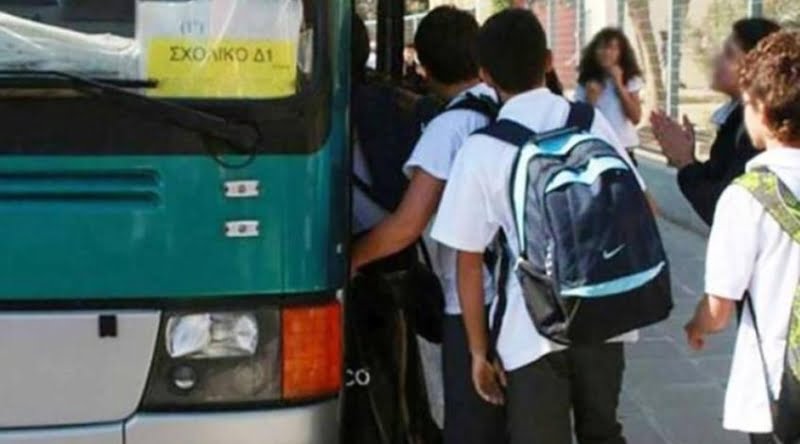 The Parents Associations of TESEK Paphos, Agios Neophytos High School and Apostolos High School Paphos are protesting the suspension of the Polemio – Panagia – Paphos route.
According to their announcement, a joint extraordinary meeting was held on Friday evening by the Associations of Parents of TESEK Paphos, Lyceum Agios Neophytos and Gymnasium Apostolos Pavlos, with the participation of the Federation of Associations of Parents of Secondary Education, the Directorate of TESEK and affected parents, with the aim of discussed the issue of the decision of OSYPA Paphos, to suspend the operation of the School line in the area of ​​Polemio – Panagia – Paphos.
It is reported that the common declaration of all is the condemnation of the vandalism, committed by students, who were on the bus of the OSYPA company.
Also, they ask the Pafos Police Department to as soon as possible complete the police examinations and identify the alleged perpetrators of the vandalism, so that they can be asked to pay the damages.
However, until the investigations are completed and in order not to victimize all the students who, due to the remote area they come from, are unable to find an alternative solution to go to their schools, the organized parents request the competent Ministries of Transport and Education, come to an immediate consultation with OSYPA and the green light will immediately be given to reopen the affected route and put an end to the suffering of the students.
All the Parents Associations involved are at the disposal of the authorities, to help solve the problem and to try to find ways to prevent such events from happening again, the announcement concludes.