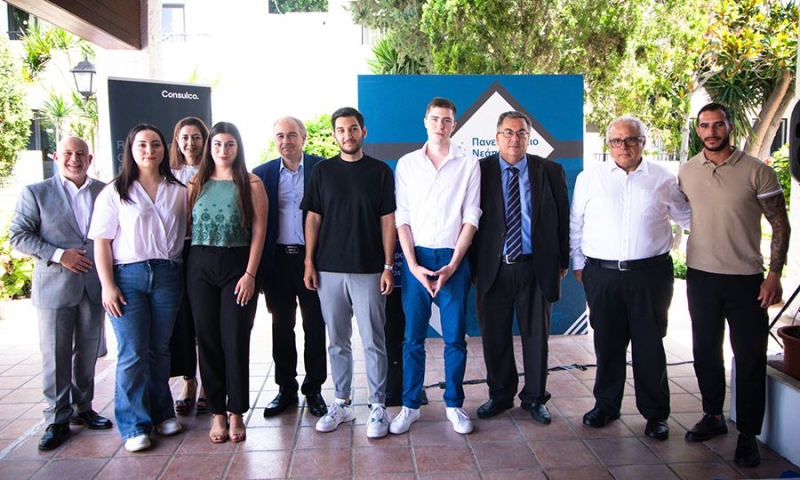 The competition ''Next Generation Proposals for a Better Cyprus'' was organized by Consulco in collaboration with UClan, Frederick and Neapolis Universities.
Ideas and solutions for structural changes that can contribute to improving the business environment in Cyprus and to strengthen the effort to attract investments, undergraduate and postgraduate university students from three different cities were invited to propose, in the context of the competition "Next Generation Proposals for a Better Cyprus" organized and supported as a sponsor by the Cypriot company Consulco.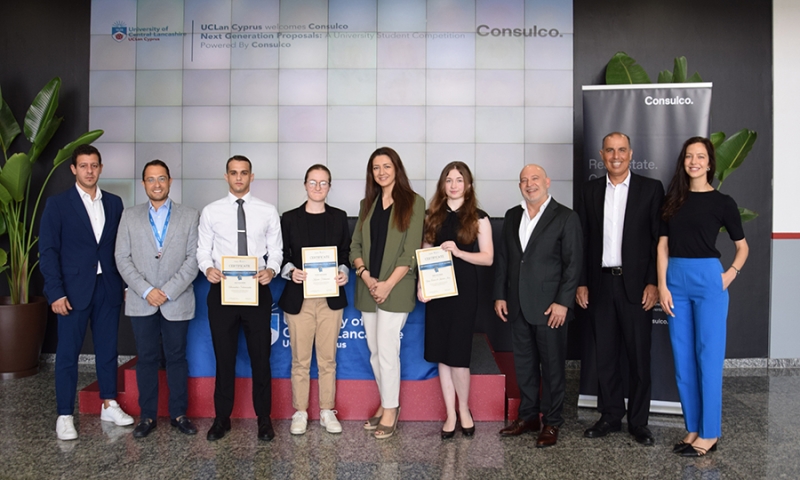 The investment research competition was carried out in collaboration with UClan, Frederick and Neapolis Paphos universities. The aim was to give the opportunity to the younger generations to contribute with their innovative ideas in the effort to improve and develop the country's investment sector. The students' research papers were evaluated by a special committee established for this purpose. The first prize for each of the 3 university institutions was won by:
Elene Demosthenous from Frederick University
Alexandros Solomonidis from UClan University
Vladislav Battle from Neapolis University.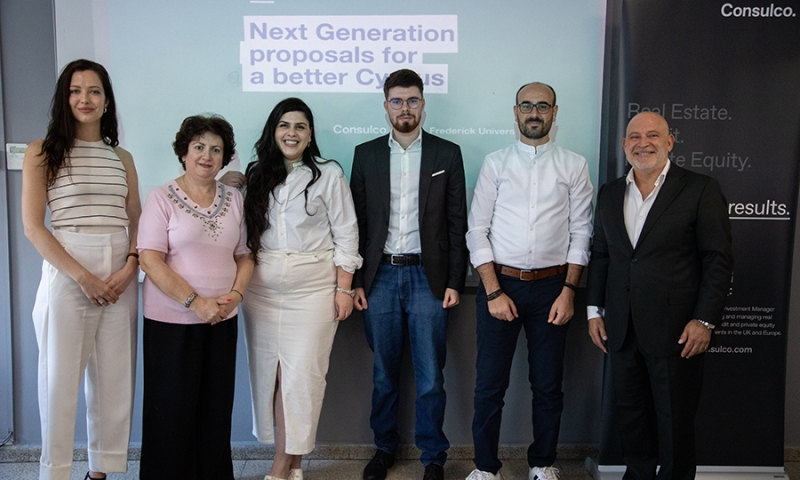 Awards were also secured by 10 more students, 2 from Frederick University, 3 from UClan and 5 from Neapolis. All the students who distinguished themselves for their work received monetary awards from the Conculco Group, which counts many years of presence in the field of investments.
In his statement, the CEO of Consulco, Marios Hatzirousos, highlighted: "At Consulco we believe that the new generations can act as a catalyst for the improvement of the economy and society more broadly. This was also our goal through the competition, to give incentives to young people, so that they themselves get involved in the process of improving the investment environment in our country, with the ultimate goal of creating conditions for long-term economic prosperity in our country", underlined the Mr. Hatzirousos.
It is worth noting that the first three awardees will present their research findings and proposals to the members of the Commercial & Chambers of Industry of Nicosia and Limassol, with the aim of being an inspiration for dialogue and action.
< iframe width='300px' height='500px' src='https://www.adstorebluebird.cy/api/banner/ServeBanner?zoneId=2734' frameborder='0' scrolling='no'>