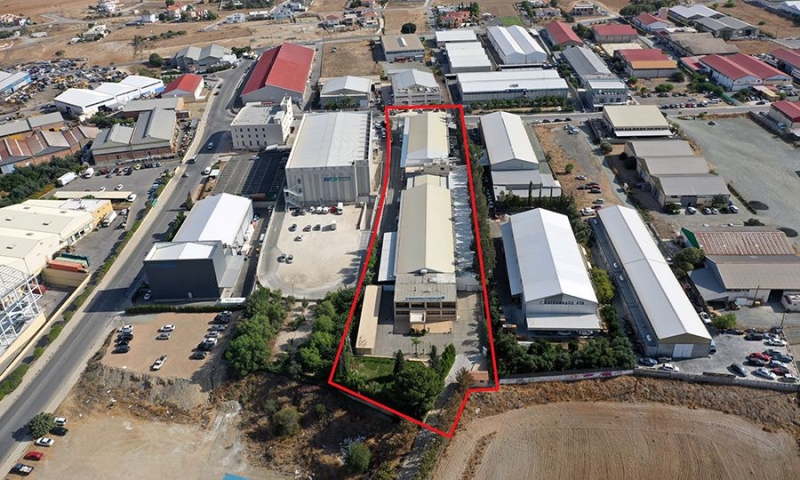 The Gordian has already started accepting applications for the disposal of a spacious industrial warehouse in Latsia, with a total covered area of ​​3,900 sq.m.
The property is located in the industrial area of ​​Latsia and offers easy access to the highway. It consists of two spacious separate warehouses and a two-storey office building with reception area, meeting room, offices and kitchen. One of the warehouses is empty, while the other is rented to one of the most reliable retail companies in Cyprus.
The empty space of the property consists of office space of 722 sq.m., industrial space of 1,821 sq.m. .m. and auxiliary space of 21 sq.m. The occupied space of the property consists of office space of 134 sq.m. and industrial space of 1,202 sq.m.. The property is built on a plot of land with an area of ​​7,830 sq.m..
The warehouses can be consolidated or operate independently as two different units with separate entrances.
The sale price of the property is €2,150,000, while Gordian will accept applications until March 20, 2023. For more information and applications for the property in question HERE.