Founded in 1965 by a 17-year-old and a nuclear engineer, it has grown to count today with more than 20,000 stores.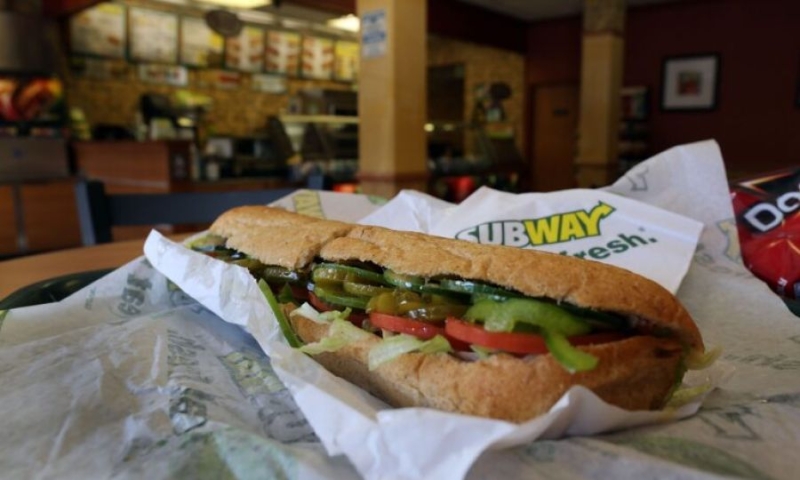 Photo: Bloomberg
Subway, the chain of sandwich shops founded in 1965 by a 17-year-old and a nuclear engineer, is changing hands and today has more than 20,000 stores.
Subway, until now controlled by the families of its original founders, was sold to Roark Capital, a company that also owns famous restaurant names such as Dunkin', Baskin-Robbins, Sonic, Arby's, Buffalo Wild Wings, Jimmy John's, Auntie Anne's, Carvel and Cinnabon.
The chain had been looking for a buyer since February and was reportedly asking for $10 billion. The high price is believed to have put off many potential suitors from the restaurant industry, leaving only private equity firms in the running. TDR Capital and Sycamore Partners were among the interested parties that reportedly submitted a bid. The price of the deal was not disclosed.
Subway, under CEO John Chidsey, who joined the company in 2019, has been making a turnaround effort with a revamped menu, investments in technology and new franchisees. In the first half of the year, sales at stores open more than a year rose 9.8%, showing that this recovery had begun.
Subway was founded in 1965 by Fred DeLuca and Peter Buck. DeLuca, the son of a factory worker, hoped to study medicine, so he took a summer job at a tool shop. Seeing that his salary was not going to cover the costs of his studies, he thought of opening a sandwich shop.
At a family barbecue, he approached Buck, a nuclear engineer who worked for General Electric and was a friend of his. He made the initial investment of $1,000 and thus Pete's Super Submarines was created in Beachport, Connecticut. In the US, submarines or subs are the names of sandwiches – hot or cold – made from a round baguette of bread cut in half, since their shape resembles a submarine. That's where the business got its name.
DeLuca had his family help out at the shop. His mother held the weekly planning meeting at her kitchen table and later became the company's director. His sister became vice president, in charge of operations and research and development.
Eventually, as the business grew, DeLuca abandoned his plans to become a doctor (though he did get a degree in psychology).
In 1974, the two partners began selling the franchise rights, and by 1978, Subway had opened its 100th store. In 1987, the barrier of 1,000 restaurants was also broken.
However, in recent years, the turnover of Subway stores in the US has been declining, amid increasing competition. The company's profile was hit by the involvement of a high-profile spokesperson in a child pornography scandal, followed by DeLuca's death in 2015. Buck died in 2021.