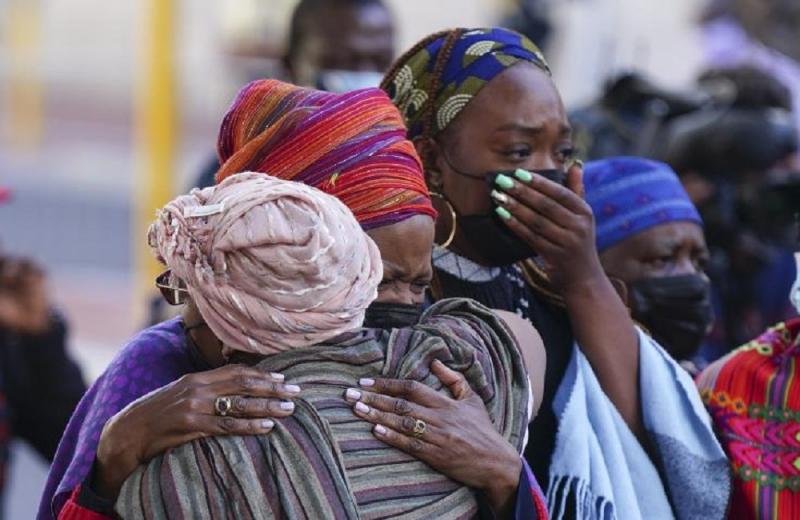 Succession to the Zulus throne in the courts – The king's one widow vs. the other 5 wives
He left behind six wives and at least 28 descendants: one of the widows of the late Zulu king today began her battle for South African justice in the war for the throne After ruling for 50 years, King Goodwill Peanley March, at the age of 72.
In his will, he appointed his third and favored wife, Siguue Madfobi Dlamini, as regent, who in turn proclaimed her son, Misuzulu Zulu, 47, heir to the throne. The queen died suddenly in April. The coronation has not yet taken place. Goodwill's first wife, Queen Simbongile Dlamini, is questioning in court today the legitimacy of her ancestor's proclamation as king, claiming that she is the only legal wife, since only she was married in a civil ceremony. The other wives, whom he considers "concubines", married the king in a traditional marriage.
Before a court in Pittsburgh, the capital of the Zulu country, Simbongile Dlamini also demanded that she be given half of the royal inheritance. The Zulu king has no executive power, but he wields strong influence over the more than 11 million members of South Africa's largest ethnic group. But it has areas of thousands of acres, many palaces and other properties. The queen's lawyer, Nigel Redman, has challenged the legality of the late king's five "traditional" marriages.
"This is not just a legal problem, but a conflict of common law and customary law," said Judge Isaac Madondo. For some members of the ethnic group, royal cases have no place in court. Dozens of Zulu warriors, dressed in traditional animal skins and holding spears and shields, demonstrated around the court.
The "amabouto", singing traditional songs, accused the South African justice of being involved in their traditions. Queen Sibongile Dlamini's two daughters, Princesses Dobizosuthu and Dandogenkosi, have argued that their father's will is invalid because a clerk deemed his signature on the document to be forged. Many members of the royal family, bearing their emblems (animal skins on the shoulders or head) were present in court today. Misouzoulou Zoulou's successor did not attend. The hearing will continue tomorrow.