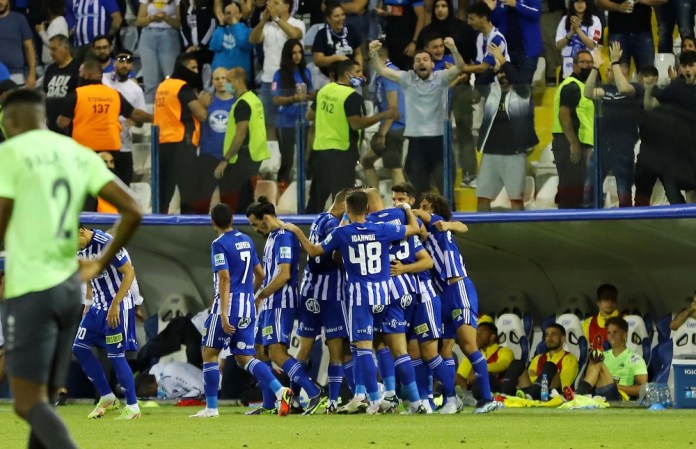 Anorthosis fans were looking for eye drops during the break of the match against Paphos after the eye pain from the appearance of the first half. The "Lady" did one of her worst 45 minutes of the season and again good for herself that the opponents did not find nets, who, yes, they did not have a respectable number of opportunities, but they were clearly better and more dangerous. Not that in the second half Timur Ketspaya's team played according to its capabilities (it had only two final attempts, as in the first…), but, if nothing else, the change in the mood of the players and the image of the team was clear, with the contribution -and- of the players who changed.
Such a time, such words, though. At this point in the season, all that matters is the substance and in Monday's game, the blue and whites had it. Clearly good performances increase the chances of winning, but what is required is a three-pointer… whatever comes. And although he went to set up Anorthosis for the fourth consecutive match, he finally came, thanks to the excellent foul (MVP of recent months) of Christodoulopoulos and the head of Verhovets, who generally helped the most after his entry. >
The only second victory in the playoffs, apart from the fact that it restored Anorthosis to European positions (in no case has it secured it yet), allows it to go to the… final with APOEL on Sunday (15/5, 19:00) at GSP for second place and the Champions League. Defeating the blue and yellows for the fourth time in the championship, the "Lady" will be equal with them and will have the upper hand. In other words, it will keep the situation (almost) in its hands, as if it wins Aris it will lose the second place only if AEK makes 2/2 and APOEL in the final does not beat Paphos – due to the fact that the blue and whites are favored in a triple tie, but not only in a tie only with AEK.
to work beneficially, although the truth is that the prospect of participating in the Champions League (should) be enough in itself to push the players to give what they have and do not have in the GSP. Abartzumian, who served his sentence, returns to Ketspaia, while Escoval, who replaced the Armenian and left with a problem in 36 ', is doubtful. Anorthosis has about 2,000 tickets for the "final" in Nicosia and their exhaustion is considered a given.
Like this:
Like Loading …