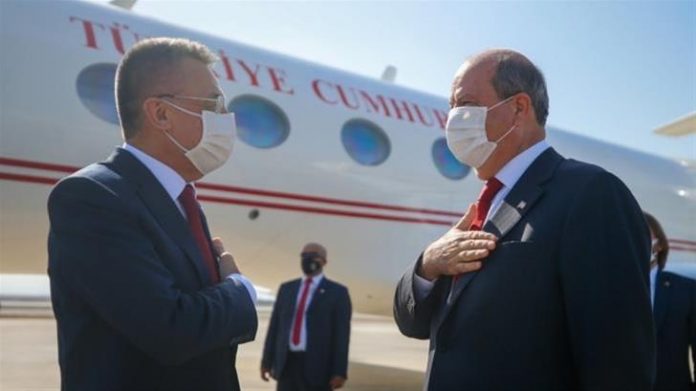 Under Erdogan's orders, Turkish Vice President Fuat Oktay has also taken over as governor of the occupied territories with the aim of full and suffocating control in all areas. The "embassy" of Turkey in the occupied territories has a supervisory role, handling orders and informing Ankara. It is reported that the Erdogan regime does not trust the Turkish Cypriot politicians and with its interventions tries to limit their role. It is obvious that the placement in important positions of settlers confirms the above and thus strengthens the communication channels between Ankara and the occupied territories.
A notable detail, which shows its dependence on Turkey even in matters of corruption, is how the so-called pseudo-state tourism ministry is exploited. Having the responsibility for issuing and renewing casino licenses, the "ministry" is for many the apple of contention. Pseudo-state officials who served in this "ministry" have been accused of bribery and corruption. A former pseudo-prime minister and "MP", Huseyin Ozkiurgun, was forced to emigrate to Turkey when a bribery case was launched against him.
For Ankara, in addition to deciding on the list of "ministers", the focus is particularly on the "ministries" of finance (due to Turkish funds) and the interior, on the promotion of "nationalities", an issue handled by Erdogan.
It is clear that in addition to the interventions, which have to do with the strategic control of Cyprus, there are also personal actions, of a business nature by the Erdogan family and his friends. The Cyprus project has been undertaken by Erdogan's son-in-law, Berat Albayrak. The next "advance" of these businessmen will be the enclosed area of occupied Famagusta.
⦁ The box of funds and the rusfeti in Eroglou
. The interventions in the internal parties of the parties and the new model
. Casinos, banks – laundries and… student transfers
Philenews