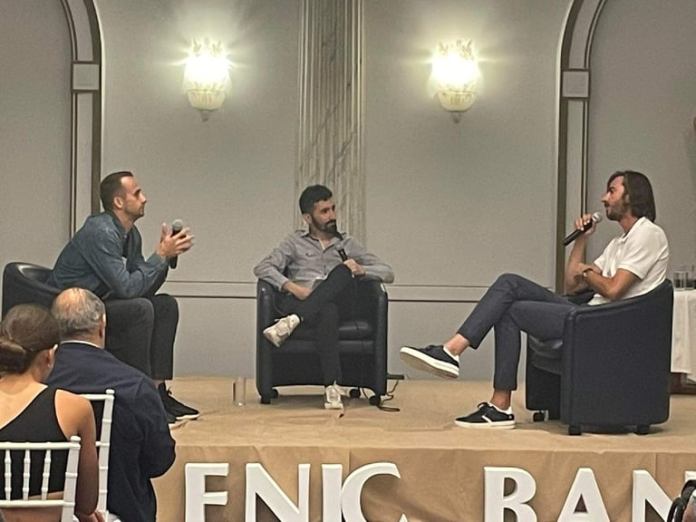 His best man Kyriakos Ioannou threw a nice attack on Milan Trajkovic, during the event "Olympian interrogates Olympian" in which the two athletes discussed and answered questions they asked each other in front of an audience.
After the event coordinator pointed out that they both started playing football and after asking the question if they even support the same team, (Apollonist) Trajkovic said: "We follow the champions!" "Sit down, you're sucking your feet…" replied (AEListas) Ioannou.
the Round Table 7 of Paphos and the Cyprus Sports Organization, with the support of the Hellenic Bank.
Like this:
Like Loading …