Particularly increased interest in the green development apartments available for sale in west Limassol
Investors and especially young couples are showing increased interest in the apartments of Sunset Gardens, the first gated community in Limassol and one of the most sustainable residential projects in Cyprus, which Imperio is building in the rapidly developing area of ​​west Limassol.
< p>Of the total of 330 apartments comprising Sunset Gardens, more than 70% of the total development has been sold so far, which corresponds to more than 250 residences. Now, a certain number of apartments remain available, which are located on the under construction, west side of the project.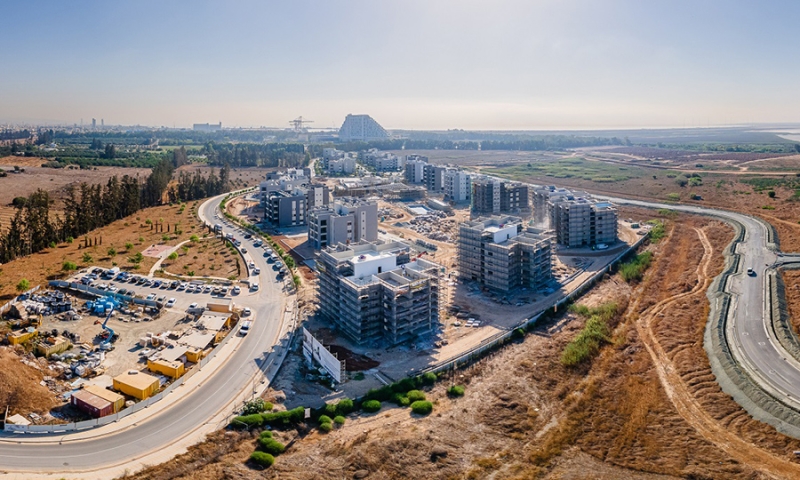 "Although Sunset Gardens is a project aimed at all categories of buyers, we have noticed that it has largely attracted young people and professionals, who are looking for a high-quality 'green' residence. The demand for Sunset Gardens apartments is so great that we can say that this particular development is an ideal choice," Sunset Gardens CEO Nikolas Agiomamitis said in a statement.
Construction work on Sunset Gardens is expected to be completed by the end of 2023. The sold out first phase of the project, comprising 100 apartments on the eastern side of the development, has been completed and handed over to owners.
The Sunset Gardens development consists of 330 residences, spread over modernly designed three and four storey buildings, surrounded by an idyllic tree-lined setting, with numerous facilities and amenities such as swimming pools, cafeteria, business centre, dog park, tennis courts and basketball etc.
Developing a green profile
Sunset Gardens is a model of green development. It was designed with a full orientation towards sustainability and sustainability, while meeting its energy needs to a significant extent from renewable energy sources. It has photovoltaics, a water treatment and use system for watering the green areas, as well as a waste management system. It is one of the most environmentally friendly residential developments in Cyprus.
Furthermore, the project, framed by 40,000 trees and plants, combines the conveniences of city living with living in a natural environment, offering peace of mind and well-being to its residents and visitors.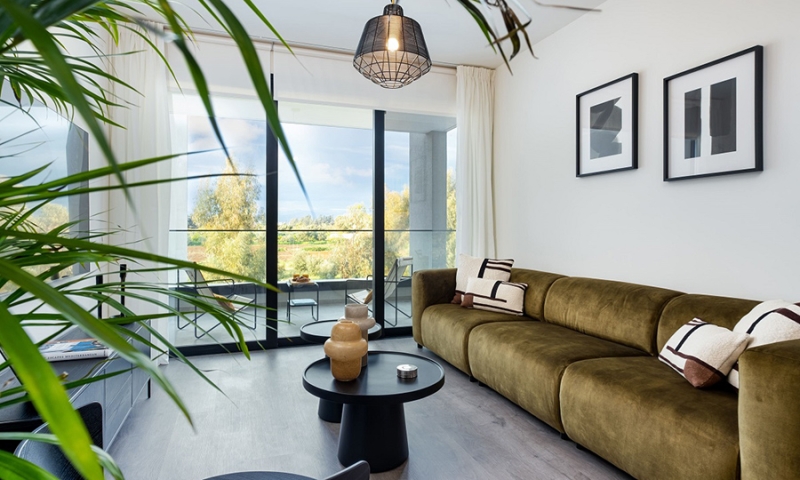 In an advantageous location
A big advantage for the project is its location. It is located in the developing area of ​​west Limassol, next to the multi-theme resort City of Dreams Mediterranean, in close proximity to the new Limassol Greens Golf Resort and MyMall, just one kilometer from the famous and bustling Lady's Mile beach and 10 kilometers away from the business and shopping center of the city. Hence, it is a highly profitable and tempting investment option. 
For a short vacation
In addition to residents, visitors to the city can also enjoy a stay in the green jewel of western Limassol. Since last March, the short-term accommodation service Sunset Stays has been operational, attracting Cypriots and foreign visitors who wish to combine their short-term holidays in Limassol with the experience of staying in one of the most modern and sustainable residential projects in Cyprus.
A number of one and two bedroom apartments are available for short term rental purposes. Following the completion of the second phase of construction work on the Sunset Gardens project in late 2023, Sunset Stays will expand with the addition of additional apartments.
Although it has only been operating for a few months, Sunset Stays has managed to to establish itself in the hospitality sector, attracting visitors from Cyprus, Israel, Lebanon and Russia, among others. These are mainly couples, families with children, while the visitors also include businessmen.
< iframe width='300px' height='500px' src='https://www.adstorebluebird.cy/api/banner/ServeBanner?zoneId=2734' frameborder='0' scrolling='no'>