Short-term accommodation in Sunset Gardens project apartments in Limassol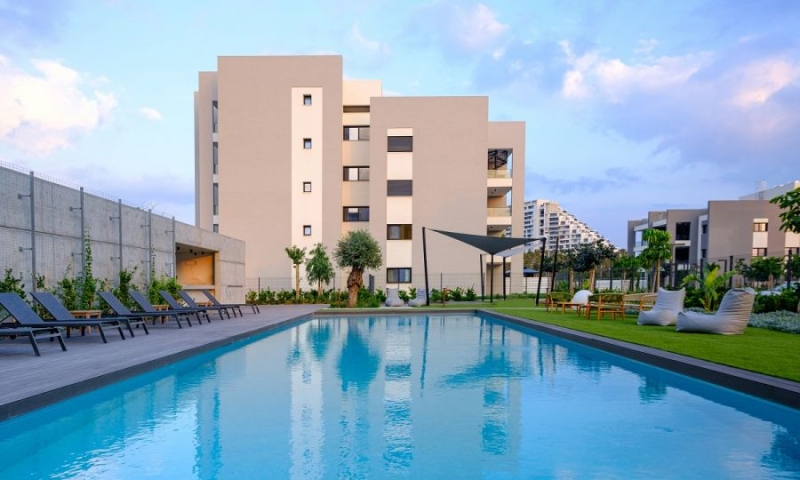 For some time now, visitors to the city have had the opportunity to enjoy unique moments by staying for a few days at Sunset Gardens, the first "green" gated community of Limassol.
The short-term accommodation service Sunset Stays of Imperio's Sunset Gardens was launched at the beginning of March, eight months after the completion of the first phase of the construction of the project, attracting Cypriot and foreign visitors who wish to combine their short holidays in Limassol with the experience of living in one of the most modern and sustainable residential projects in Cyprus.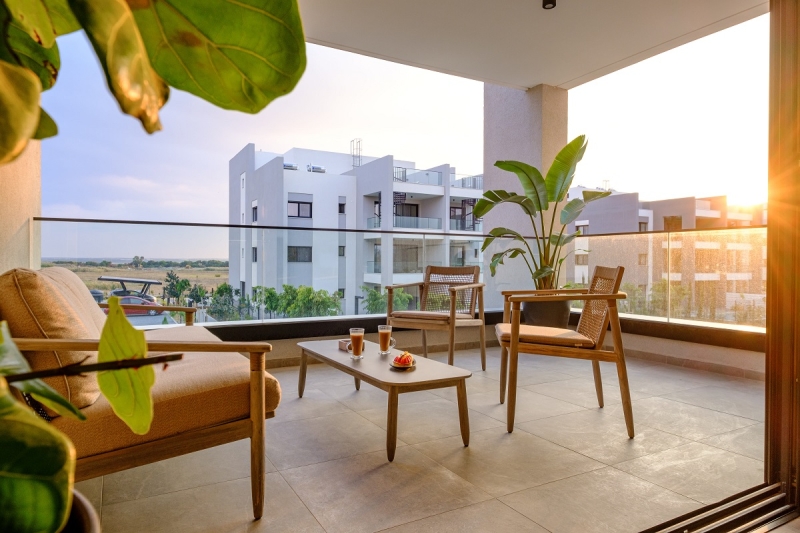 A number of one and two bedroom apartments are available for short term rental purposes. After the completion of the second phase of the construction work of the Sunset Gardens project in late 2023, the Sunset Stays service will be expanded with the addition of additional apartment types.
The visitor who chooses the Sunset Stays service has the possibility to combine numerous activities in harmony with nature, strengthening his physical and mental health. Among other things, he can ride on the bike path, both inside and outside the project, relax in the pools or use the BBQ area. In a few months, the rest of the amenities will be available, such as the restaurant, the business center, the supermarket, the gym, as well as the tennis and basketball courts. An important advantage is also the privileged location of Sunset Gardens, as it is adjacent to the multi-theme resort City of Dreams Mediterranean and the new Limassol Greens Golf Resort, while it is in close proximity to MyMall shopping center, Lady's Mile beach and the business and commercial zone of Limassol.
In his statements, LionGlobal's Guest Experience and Reservations Officer, Minos Peratikos, said: "We are delighted to announce the launch of Sunset Stays, the short-term accommodation service within Sunset Gardens, which we have been working feverishly on for the past few months. We are sure that the quality features of the service as well as of Sunset Gardens itself are the best guarantee for an unforgettable, experience-filled stay. From the very first month, high levels of occupancy have been recorded, while several reservations have been made for the next period, both from Cypriots and from foreign visitors to Limassol, which makes us especially happy".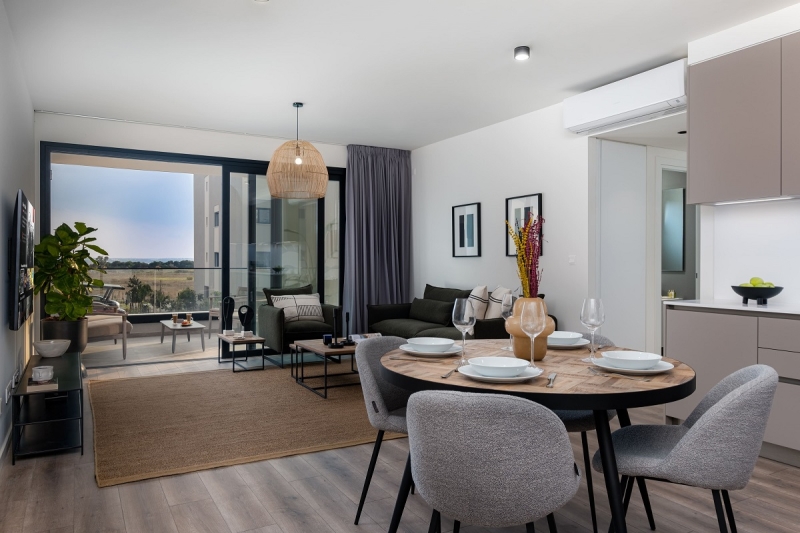 Sunset Gardens is a state-of-the-art residential development, which features innovations and amenities that ensure a high quality of life . It consists of 330 residences, distributed in excellently designed buildings of three and four floors, which are surrounded by an idyllic environment. It is a model of green development, as it was designed with sustainability and sustainability in mind. After its full completion, the project will meet its energy needs to a significant extent from renewable energy sources. It will have photovoltaics, a water treatment and use system for irrigating the green areas, as well as a waste management system.