POWERED BY :
07:26 Wednesday
March 30, 2022 INSIDER • GOAL • IN-CYPRUS • PROPERTY • CYPRUS-IS • CAREER LIKE • GOING OUT • XRYSES SYNTAGES • ACTIVE • PHILGROUP NEWS & nbsp; SOCIETY & nbsp; INSIDER & nbsp; OPINIONS & nbsp; GOING OUT & nbsp; CULTURE & nbsp; SPORTS & nbsp; AUTO & nbsp; GOOD LIFE & nbsp; USEFUL & nbsp; PRINTED EDITION & nbsp;
ARCHIKIEIDISEISPOLITIKITOPIKAPARASKINIOMEDIAELLADAKOSMOSEPISTIMIPERIVALLONTECHNOLOGIASYNENTEFXEISCHRYSES ETAIREIESKOINONIAEIDISEISKYPROS OF CHTHESANAGNOSTI HAVE LOGOEPISTOLESSYNENTEFXEISDIMOFILI IN INTERNETVIDEOSAFIEROMATAADVERTORIALINSIDEREPICHEIRISEISKYPROSBRAND VOICECAPITALFORBESBLOOMBERG OPINIONPROTAGONISTESKAFTI GRAMMICHRYSES ETAIREIESKARIERAAPOPSEISARTHRA IN "F" INTERVENTION IN "F" MESSAGE YOUR SKITSAO WORLD TWITTERGOING OUTTHINGS TO DOCINEMAMOUSIKIESTIATORIABAR/CAFETV ODIGOSTILEORASIPOLITISMOSKYPROSKOSMOSKRITIKESEKDILOSEISPROSOPAATHLITIKAPODOSFAIROMPASKETPARASKINIAELLADADIETHNIALLA SPORAPOPSEISSKITSOVIDEOSAUTONEAPAROUSIASIAPOSTOLESAGONESKALI ZOIFGEIADIATROFIEF ZINASTRACHRYSES SYNTAGESSYNTAGES SEFVIMA VIMACHRISIMAFARMAKEIAGIATROIAERODROMIALIMANIATILEFONAOPAPKAIROSSYNALLAGMALACHEIAAPPSPROSFORESENTYPI EDITION POLITIKITOPIKAPARASKINIOMEDIAELLADAKOSMOSEPISTIMIPERIVALLONTECHNOLOGIASYNENTEFXEISCHRYSES COMPANIES EIDISEISKYPROS OF CHTHESANAGNOSTI HAVE LOGOEPISTOLESSYNENTEFXEISDIMOFILI THE INTERN ETVIDEOSAFIEROMATAADVERTORIAL EPICHEIRISEISKYPROSBRAND VOICECAPITALFORBESBLOOMBERG OPINIONPROTAGONISTESKAFTI GRAMMICHRYSES ETAIREIESKARIERA ARTICLES IN "F" INTERVENTION IN "F" MESSAGE YOUR SKITSAO WORLD OF TWITTER THINGS TO DOCINEMAMOUSIKIESTIATORIABAR/CAFETV ODIGOSTILEORASI KYPROSKOSMOSKRITIKESEKDILOSEISPROSOPA PODOSFAIROMPASKETPARASKINIAELLADADIETHNIALLA SPORAPOPSEISSKITSOVIDEOS NEAPAROUSIASIAPOSTOLESAGONES YGEIADIATROFIEF ZINASTRACHRYSES SYNTAGESSYNTAGES SEFVIMA STEP FARMAKEIAGIATROIAERODROMIALIMANIATILEFONAOPAPKAIROSSYNALLAGMALACHEIAAPPSPROSFORES ENTERPRISES LTD BRAND VOICE CAPITAL FORBES BLOOMBERG OPINION PROTAGONISTS HOT LINE GOLDEN CAREER COMPANIES
EXCLUSIVE COOPERATION
TOGETHER WITH
Powered by
Next Support Package for the agricultural sector HOME • INSIDER • CYPRUS • Support package for the agricultural sector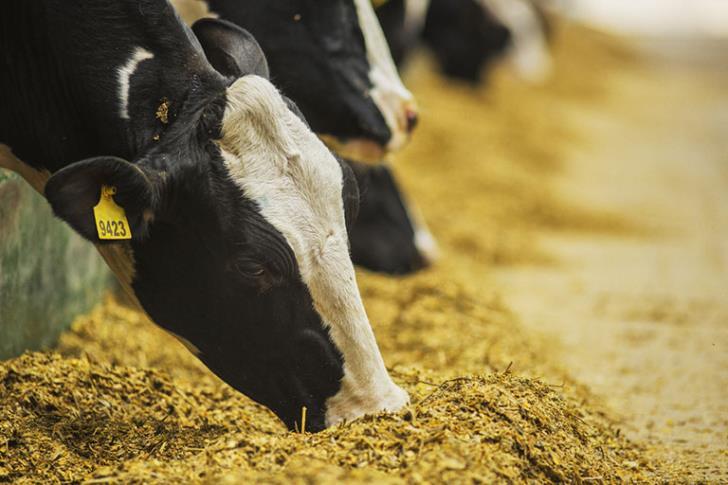 & nbsp & nbsp Άγγελος Νικολάου & nbsp; & nbsp;
The Ministry of Agriculture is preparing a support package for the agricultural sector, in view of the crisis that has arisen due to the war in Ukraine. This was announced yesterday in his statements in the context of the presentation of rural development programs, the Minister of Agriculture Costas Kadis, stating that soon there will be announcements for support measures, both with European and state funds.
Mr Kadis said high prices were the biggest problem for breeders, both in Cyprus and across the EU, adding that based on discussions at the EU Council of Ministers last week, a concrete framework was presented. , through which Member States can provide support to the agricultural sector.
SEE ALSO: & nbsp; From € 200 per ton today feed up to € 600
"On Monday we prepared suggestions for measures, in a meeting with all agricultural organizations, which we will see with "breeders, and I hope that soon we will see the President of the Republic and concrete support measures will be announced", said the minister.
Referring to the type of measures proposed, he explained that the aim is to use all the tools announced by the EU, such as the private storage of pork (and with European funding), as well as the recourse to the crisis fund, from which the Commission will allocate half a billion.
"From this amount, in Cyprus corresponds to less than one million, about € 700,000 and we as a state can add an amount of 200%, to reach € 2,000,000," said Mr. Kadis. "We will discuss the amount of state aid with the Minister of Finance and the President of the Republic and we will make announcements", he added. & Nbsp;
According to information from "F", the amount of state aid , which is expected to be announced by the President of the Republic himself, is expected to be a multiple of the aforementioned amount of € 2,000,000.
€ 10 million for young sheep and goat farmers
Three new announcements of investment measures for the transitional period 2021-2022 of the Rural Development Program (RDP) totaling € 37 million, with a special focus on young farmers, as well as those affected by last summer's fires, the Ministry of Agriculture announced yesterday./p>
According to Costas Kadis, a significant amount of money will be given to sheep and goat farming, in view of the effort to increase goat and sheep milk for halloumi, while investments are also intended for mountainous areas, as well as for waste management from livestock units. He made special reference to the program for areas that were burned last summer, saying that "farmers will be given the opportunity to create infrastructure even better than the ones they had before the fires." He also stressed the importance of the investment program for young farmers, saying that "young people who decide to enter the profession, will have the necessary support to create infrastructure, so a budget of € 5 million will be available. . ». The investment measure will provide € 15 million for sheep and goat farming, with € 10 million for new entrants.
The 3 new & nbsp; PAP announcements of € 37 million
During the presentation, Marios Adamidis, head of the managing authority of the Rural Development Program, stated that:
– An investment of € 30 million will be allocated for investments in agricultural and livestock farms through of Measure 4.1.
– To support the first establishment of young farmers € 5 million through Measure 6.1.
– For investments for restoration of agricultural potential from natural disasters € 2 million through Measure 5.2.
It is important, as he said, that for agricultural and livestock farms, up to 70% of the cost is covered. He also stressed that of the € 5 million for support to young farmers, € 2 million will be allocated specifically for those in mountainous areas. There is a specific sub-plan for areas over 400 meters. To support the first settlement of young farmers, the lump sum is increased from € 20,000 to up to € 50,000. & Nbsp;
communities of Agia Marina Xyliatou and Platanistasa that were hit on 16/6/2021, Koilis and Talas for the fire on 26/6/2021, Arakapa, Eptagonia, Akapnou, Dieronas, Odos, Oras, Melini, Sykopetra, Agioi Vavatsinia and Vava catastrophic fire on 3/7/2021 and Giolou, Simos, Drymos and Drynas, which were hit by fire on 19/9/2021. & nbsp;