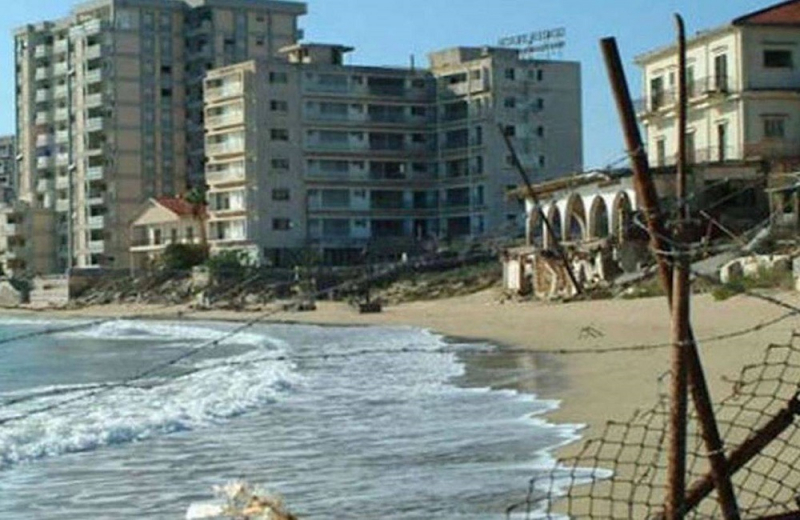 The general secretary of the Left Movement, Abdullah Korkmazhan, and the leader of the United Cyprus Party (BKP), Izzet Izcan, expressed their support for the proposal for the return of Varos and the opening of the occupied port of Famagusta illegally.
Mr Korkmazhan said the proposal to return Varosi to its rightful owners should be accepted as part of confidence-building measures in exchange for the opening of an "airport" in occupied Tympos and the occupied port of Famagusta.
A report in Cyprus Posti, according to the Press and Information Office, states that in a written statement, Korkmazhan criticized Turkish Cypriot leader Ersin Tatar, who rejected the proposal, claiming sovereign equality.
"The return of Varos with the simultaneous opening of the port of Famagusta and Erzurum airport will contribute to the process of a comprehensive settlement and the development of inter-communal relations, and at the same time we will have the opportunity for direct trade and direct transport," he said. exist for the development of tourism and other service sectors.
Most importantly, he added, such a confidence-building measure would boost inter-communal federal culture and evolve co-operation between communities.
Korkmazhan expressed the view that the rejection of such a comprehensive proposal is the greatest harm done to the Turkish Cypriot community and described Tatar's policy on Varos and the two states as "empty patriotism".
He expressed the view that a policy in Cyprus contrary to the UN Security Council resolutions is nothing but an "illusion" and noted that with the policy of non-solution that Tatar follows, imprisons the Turkish Cypriot community in a deadlock and uncertainty.
Korkmazhan concluded by calling for the proposal to be implemented as part of confidence-building measures and calling for a resumption of the negotiation process aimed at a federation based on UN parameters.
Mr. Izzet Izcan called for a serious discussion of the proposals, which include the opening of the illegal airport of Tympos and the port of occupied Famagusta in exchange for the return of Varosi and are called Confidence Building Measures (MOE) by the EU.
In a written statement, the BKP said that Izzian said that "the rejection of the proposals by President Ersin Tatar before they are even tabled and his statement that he will not sit at the table for talks without the recognition of the two states, prove the dichotomy of his will ".
Referring to the statements of the "president" of the "vakufia administration" that Varosi is a property belonging exclusively to EVKAF, Izcan said that these statements are untrue and are an attempt to deceive the "people" who know the reality.
"Acceptance of the Vakufia Administration as a party involved in the applications and cases in the Real Estate Commission is part of the same scenario," said Izcan, stressing that "we are facing a serious exploitation."
Source: KYPE