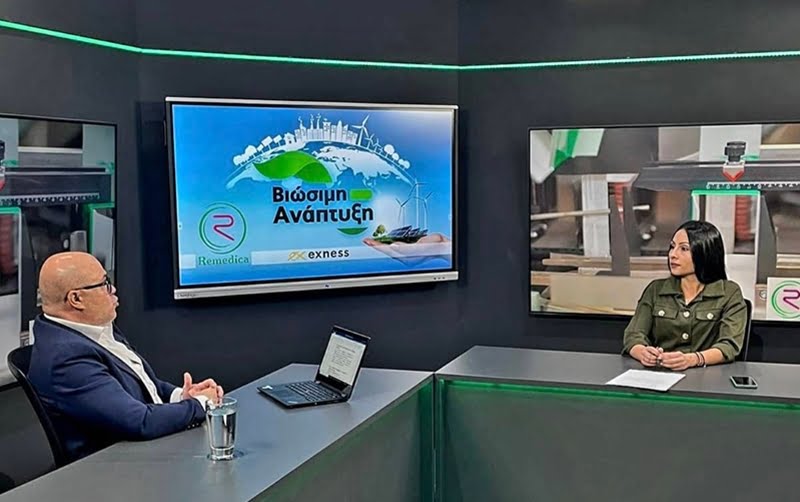 MC Media and Cyprus Times Network present this Thursday the show Sustainable Development – Marios Stylianidis, Business Development Manager of the company Remedica, invited to tonight's show – What is the role of corporate social responsibility towards the environment and Remedica's actions for sustainable development – Watch the show
Download the CYPRUS TIMES APP! HERE for Android and HERE for iOS
The role of corporate social responsibility towards the environment and especially regarding Remedica is presented by tonight's guest broadcast of Sustainable Development, Marios Stylianidis, Business Development Manager of the company.
He introduces us to the initiatives undertaken by Remedica for the promotion of Sustainable Development while referring to the company's dozens of awards and honors both for its professional excellence and and in its contribution to society.
What is the "secret" to all these accolades and what does it take for a great company to succeed in sustainable development program?
Every Thursday at 8 pm, the show Sustainable Development is near you!