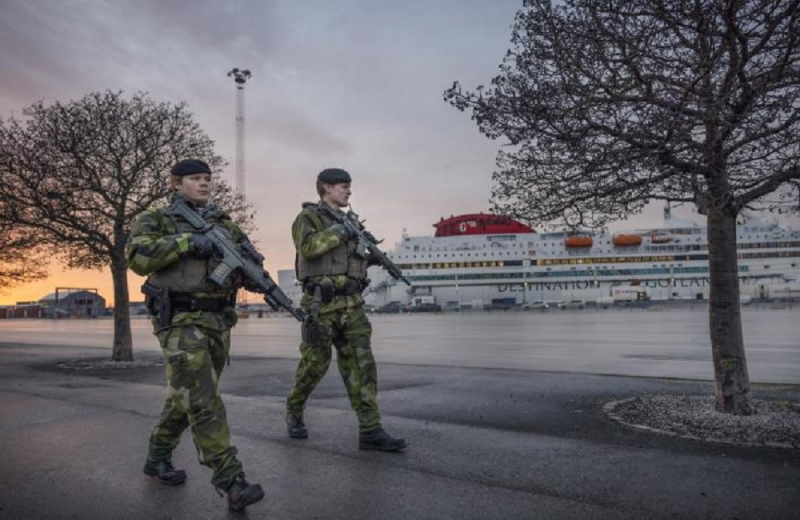 Sweden today deployed armored vehicles and dozens of armed soldiers on the streets of Visby, a seaside town on the Baltic island of Gotland, an unusual move due to increased "Russian activity" in the region.
About 10 armored vehicles and dozens of armed soldiers were seen patrolling the streets of Visby. According to the armed forces, the deployment of the army was decided after three Russian amphibious vessels crossed the Baltic this week crossing the Greater Denmark Zone, amid the tense climate in Russia's relations with NATO.
"The armed forces are taking the necessary steps to ensure Sweden's territorial integrity and to demonstrate our ability to protect Sweden and Swedish interests," Defense Minister Peter Hultkvist said in an e-mail to France.
The head of the Swedish army's operations, Michael Klasson, said that the units deployed in Visby came from forces already stationed on the island and denied that this was a "show of force".
Norway, Denmark and Iceland, which are members of NATO, work closely together on regional security with Sweden but Finland, non-member countries of the North Atlantic Treaty Organization. After the end of the Cold War, Sweden had reduced its military spending, but strengthened its defense capabilities after 2014, when Russia annexed Crimea. Sweden, which has not been involved in any war for two centuries, resumed compulsory military service in 2017 and reopened a camp on Gotland Island in January 2018.