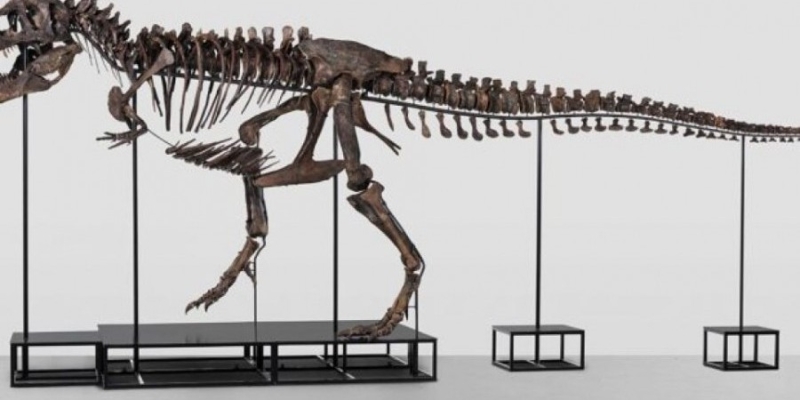 A complete Tyrannosaurus Rex (T-Rex) skeleton – of a giant dinosaur that lived 67 million years ago – was sold today at a Koller auction in Zurich for 5.5 million Swiss francs (€5.6 million).
At 3.9 meters high and 11.6 meters long, the Trinity frame is a composite of 293 bones from three different T-Rex fossils discovered over the past 15 years in parts of Montana and Wyoming in the USA.
It was the first time a complete T-Rex skeleton had been auctioned in Europe (and only the third worldwide). Koller had clarified that some parts of the skeleton were replicas, but most were authentic.
Two other Tyrannosaurus Rex skeletons – of Sue and Stan (as they were "christened)– were auctioned in 1998 and 2020. The first was by "Sue", which was sold for 7.7 million euros, while the record is held by "Stan" with 29 million euros.
Source: RES-MPE