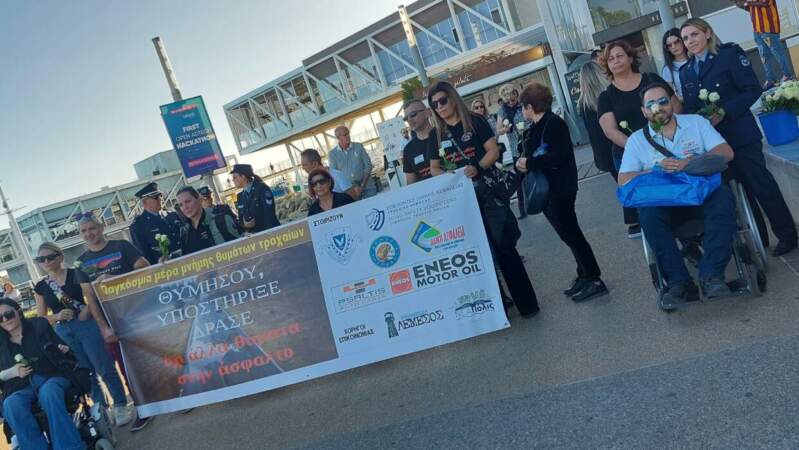 Event in memory of the victims of the asphalt – November 20 is the International Day of Remembrance for Road Traffic Victims – Update from the Police
Download the CYPRUS TIMES APP! HERE for Android and HERE for iOS
Dozens of families every year dress in black as their loved ones take their last breath on the asphalt.
On November 20 has been established as the World Day of Remembrance for Victims of Road Collisions. So in view of tomorrow, the Limassol Traffic Police and the Limassol Traffic Police Volunteers held an event today.
< p>The event included an update on road safety issues and a symbolic march with victims' relatives.
1 of 3