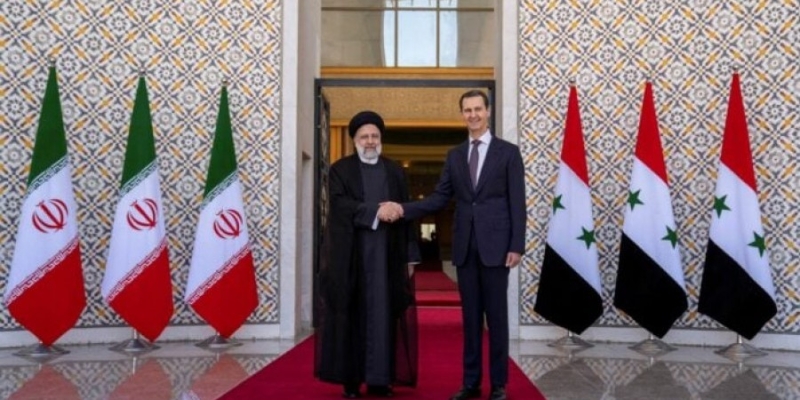 Iranian President Ibrahim Raishi claimed today that Bashar al-Assad's Syria, of which Tehran is one of its main allies, had "victory" in the civil war that broke out 12 years ago in the country.
This was the first visit of an Iranian president to Syria since 2010. Tehran has never stopped supporting the regime financially, politically and militarily of Assad, thereby helping to tip the scales in Damascus' favor.
"The government and the Syrian people experienced great difficulties and today we can say that you overcame all these problems and achieved victory despite the threats and sanctions imposed on you," Raisi said in the meeting he had with Assad. The latter noted that "in difficult times" Syria's relationship with Iran has been "stable and continuous despite the serious political and security storms that have hit the Middle East".
"When the war broke out in Syria 12 years ago, Iran did not hesitate to provide full financial and political support, even offering its blood," he added.
Thanks to Russian and Iranian allies of the Syrian regime today controls most of the territory it lost at the start of the war in 2011. Although the intensity of the fighting has subsided since 2019, the guns have not completely fallen silent.
According to state media, the two presidents signed a long-term strategic cooperation agreement covering many sectors: agriculture, railway network, civil aviation, oil.
The Iranian president is also expected to visit the tomb of Sayyida Zeinab, an important site pilgrimage site for Shiite Muslims, in the southeastern suburbs of Damascus. To protect this holy site, militants supported by Tehran had been mobilized, who provided their assistance to the Syrian government forces.
Source: APE-MPE-AFP