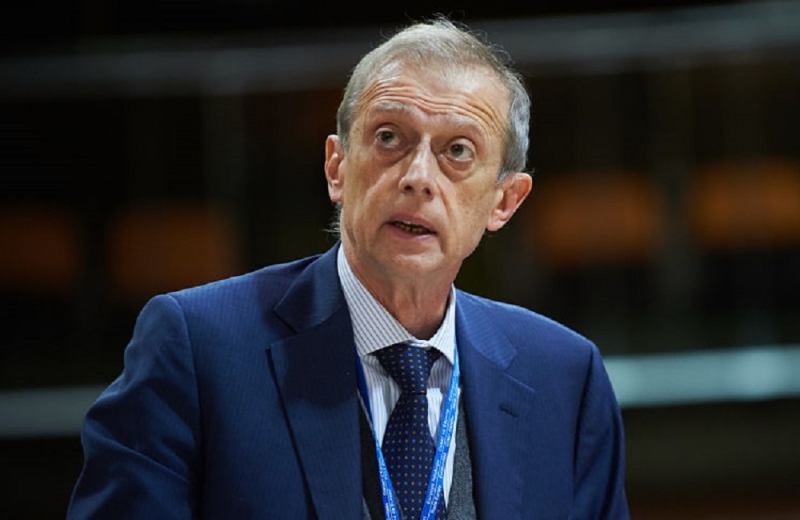 The suggestion for the appointment of a Permanent Representative for Varosi , the Rapporteur of the Committee on Political Affairs and Democracy of the Parliamentary Assembly of the Council of Europe (PACE) stated in his report on the fenced area of ​​Famagusta. the issue of Varosia, Piero Fassino , as broadcast by t/k media.
According to the website of Geni Duzen, Mr. Fassino had a meeting with members of the Turkish Cypriot initiative group "Famagusta", where he noted the cosmopolitan identity of Famagusta and said that Famagusta should not be considered a homogeneous T/C or e/k city.
After hearing the members of the initiative, the Italian MP of the CSCE expressed the belief that the level of cooperation and pressure of civil society (towards the political leadership) will shape the future in Famagusta and the higher the level of such organizations the more decisive the result will be.
Mr Fassino was also quoted as saying that trust brings agreements, but agreements alone cannot provide trust, so it is extremely important to build trust, he noted.
On behalf of the initiative, Okan Dagli advocated the revival of life throughout the city, the return of its legal inhabitants to UN control, the opening of the port of Famagusta to international trade. He spoke of the need to start the process for the city to become a UNESCO World Heritage Site so that the "tourism-transport-history" trilogy can be completed.
Mertkan Hamit, also a member of the initiative, spoke about the unilateral steps of the Turkish Cypriot side before the "presidential elections" in Varosi, saying that with a problematic opening in terms of human rights, the will of the people federal solution and Varosi began to be used as a tool of political tension.
, but also technical nature of work. If the international community is ready to show their will and presence, he said, they too are ready for a new beginning.
Mr Fassino visited Varosi yesterday morning and was informed about the delays that are taking place there by the "mayor" of Famagusta, Ismail Arter.
After the visit to Varosi, the Italian MP met with organizations. of civil society in occupied Famagusta. He then met Ersin Tatar, the director of EKVAF, and visited the "Real Estate Committee".