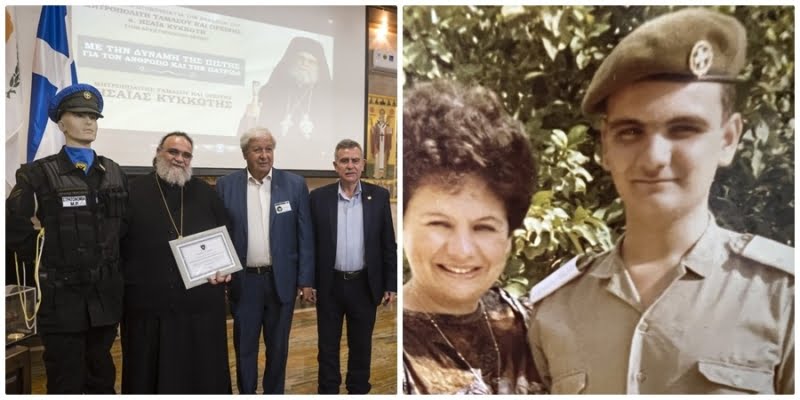 One of the greatest honors that can be received by a citizen who served in the National Guard was received last Saturday 3/12/22 by the Metropolitan of Tamasos and Orenis Mr. Isaias Kykkotis who was made honorary President of the Military Police, since he himself served in the ranks of the Military Police with zeal and patriotism, when he was a layman.
In a modest ceremony held in the Holy Metropolis of Tamasos and Orinis, the Honorary President of the All-Cypriot Association of Military Graduates, Andreas Vassiliou, the President of the All-Cypriot Military Association Haris Argyrou, reserve Militarymen, members of the Association and ordinary citizens attended the proclamation His Eminence Metropolitan to Honorary President.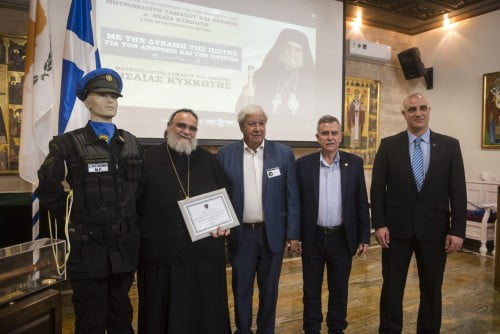 < /p>
The event was held in the presence of the then Commander, General in retirement, Marios Makrygiannis, who referred with emotion to the then young layman Spyros Giorgakis, today Isaias Kykkotis.
As he said, he had a full understanding of the course that would was following and yet he chose to serve the country, although he could have avoided it due to his Priestly course.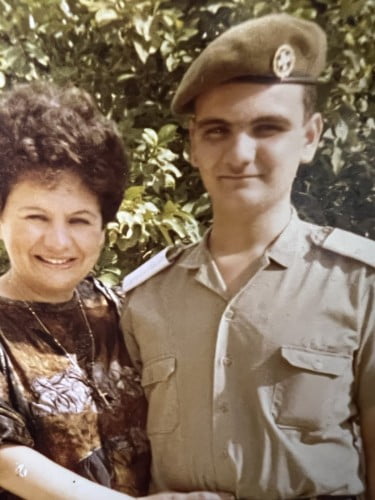 Simultaneously with the proclamation of His Holiness to the honorary president of the Military Police, the Police Military Association donated an effigy (doll) of a military police officer with the uniform and name of Spiros Giorgakis, who during the ceremony added the name "Isaias" under the popular name of Metropolitan Tamasos and Orinis.
For his part, the Metropolitan thanked the Stratonomia and pledged to serve the Church, the country and the armed forces with the same love and zeal, always standing by the side of the people and the flock.< /p>
Read also: Matr. Tamasu: Support will be given to groups that were not treated properly