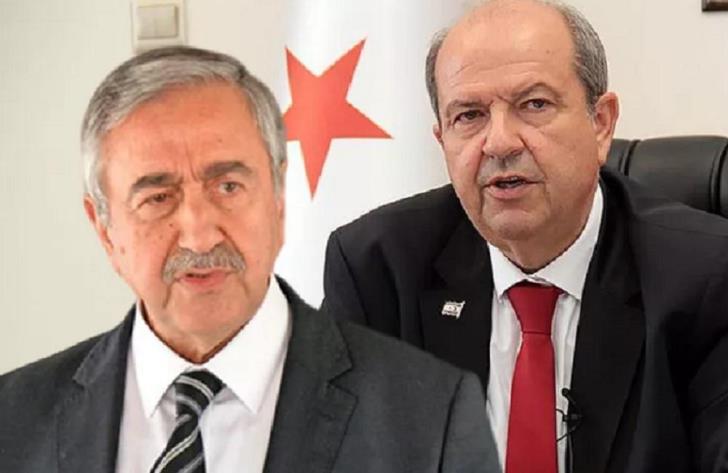 As Ersin Tatar reiterates his well-known position on the solution of the Cyprus problem, the former Turkish Cypriot leader Mustafa Akinci says "Turkey should immediately return to realistic policies in the Eastern Mediterranean and Cyprus, which have become even more important in the emerging new climate."
According to the Press and Information Office (GIS), the newspaper "Gunes" writes that Mr. Tatar, on the occasion of recent statements by the President of the Republic, claimed "that the goal of the Greek Cypriot side is to turn Cyprus into a Greek island, to end Turkey's right as a guarantor power in Cyprus ".
Mr. Tatar also stated that" every people has the right to determine its own future. We aim to promote rapprochement for two separate states that can live side by side. "After my election as President, with the full support of the Turkish Republic, we have shared this policy with the whole world."
Akinci's intervention
According to the GTP and the "Kimbris Postasi", Mr. Akinci recalled the previous doctrine in his "win-win" foreign policy and added that "instead of" zero problems "with the strategic mistakes made later, there is no neighboring country that does not have a problem with Turkey".
Welcoming the normalization of relations between Turkey and a number of countries and its mediating role in the Ukrainian, Mr. Akinci added: "Turkish foreign policy should return to realistic policies as soon as possible in the Eastern Mediterranean and Cyprus, which have become even more important in the new situation that is emerging. It should help to pave the way for a solution within the framework of the UN, setting aside policies that are clearly not supported by the international community. Such an orientation would be in the real interest not only of the Turkish Cypriots, but also of Turkey. "
KYPE