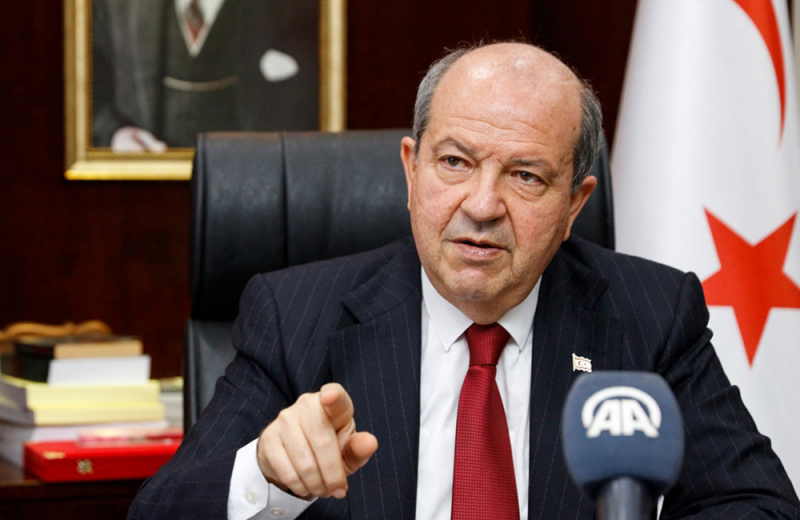 The Turkish leader, Ersin Tatar, had a meeting with the "earthquake committee" that has been set up in the "presidential" building this morning, after the strong vibration off Paphos. It should be noted that for the first time reference is made to the existence of such a "committee".
A statement from the "presidency" states that after the meeting, the "presidency" staff showed cracks in the walls of the building, where the "Press and Public Relations Office" (SS: 'an old building opposite the "Presidential") after the earthquake, and it was reported that although the building is under constant repair, new problems are constantly arising.
The head of the "office", Serkan Ilsevetn, said that the building in question is dangerous for the safety of employees and their transfer to other offices will be evaluated immediately.
The head of the "earthquake committee" is Professor Javit Atalar.
Ersin Tatar, stressing that experts had warned that anything could happen at any time, said that based on local measurements, the chambers of architects and engineers were issuing relevant permits for buildings and premises and called for strict observance of seismic regulations.
He thanked the Turkish authorities and the Turkish media for their interest, who had been calling since the morning to find out the situation in the occupied territories.
ΚΥΠΕ