POWERED BY:
04:26 Tuesday
March 29, 2022 INSIDER • GOAL • IN-CYPRUS • PROPERTY • CYPRUS-IS • CAREER LIKE • GOING OUT • XRYSES SYNTAGES • ACTIVE • PHILGROUP NEWS & nbsp; SOCIETY & nbsp; INSIDER & nbsp; OPINIONS & nbsp; GOING OUT & nbsp; CULTURE & nbsp; SPORTS & nbsp; AUTO & nbsp; GOOD LIFE & nbsp; USEFUL & nbsp; PRINTED EDITION & nbsp;
ARCHIKIEIDISEISPOLITIKITOPIKAPARASKINIOMEDIAELLADAKOSMOSEPISTIMIPERIVALLONTECHNOLOGIASYNENTEFXEISCHRYSES ETAIREIESKOINONIAEIDISEISKYPROS OF CHTHESANAGNOSTI HAVE LOGOEPISTOLESSYNENTEFXEISDIMOFILI IN INTERNETVIDEOSAFIEROMATAADVERTORIALINSIDEREPICHEIRISEISKYPROSBRAND VOICECAPITALFORBESBLOOMBERG OPINIONPROTAGONISTESKAFTI GRAMMICHRYSES ETAIREIESKARIERAAPOPSEISARTHRA IN "F" INTERVENTION IN "F" MESSAGE YOUR SKITSAO WORLD TWITTERGOING OUTTHINGS TO DOCINEMAMOUSIKIESTIATORIABAR/CAFETV ODIGOSTILEORASIPOLITISMOSKYPROSKOSMOSKRITIKESEKDILOSEISPROSOPAATHLITIKAPODOSFAIROMPASKETPARASKINIAELLADADIETHNIALLA SPORAPOPSEISSKITSOVIDEOSAUTONEAPAROUSIASIAPOSTOLESAGONESKALI ZOIFGEIADIATROFIEF ZINASTRACHRYSES SYNTAGESSYNTAGES SEFVIMA VIMACHRISIMAFARMAKEIAGIATROIAERODROMIALIMANIATILEFONAOPAPKAIROSSYNALLAGMALACHEIAAPPSPROSFORESENTYPI EDITION POLITIKITOPIKAPARASKINIOMEDIAELLADAKOSMOSEPISTIMIPERIVALLONTECHNOLOGIASYNENTEFXEISCHRYSES COMPANIES EIDISEISKYPROS OF CHTHESANAGNOSTI HAVE LOGOEPISTOLESSYNENTEFXEISDIMOFILI THE INTERN ETVIDEOSAFIEROMATAADVERTORIAL EPICHEIRISEISKYPROSBRAND VOICECAPITALFORBESBLOOMBERG OPINIONPROTAGONISTESKAFTI GRAMMICHRYSES ETAIREIESKARIERA ARTICLES IN "F" INTERVENTION IN "F" MESSAGE YOUR SKITSAO WORLD OF TWITTER THINGS TO DOCINEMAMOUSIKIESTIATORIABAR/CAFETV ODIGOSTILEORASI KYPROSKOSMOSKRITIKESEKDILOSEISPROSOPA PODOSFAIROMPASKETPARASKINIAELLADADIETHNIALLA SPORAPOPSEISSKITSOVIDEOS NEAPAROUSIASIAPOSTOLESAGONES YGEIADIATROFIEF ZINASTRACHRYSES SYNTAGESSYNTAGES SEFVIMA STEP FARMAKEIAGIATROIAERODROMIALIMANIATILEFONAOPAPKAIROSSYNALLAGMALACHEIAAPPSPROSFORES ENTERPRISES LTD BRAND VOICE CAPITAL FORBES BLOOMBERG OPINION PROTAGONISTS HOT LINE GOLDEN CAREER COMPANIES
EXCLUSIVE COOPERATION
TOGETHER WITH
Powered by
Next Previous Tax incentive for corporate investors HOME • INSIDER • CYPRUS • Tax incentive for corporate investors < p>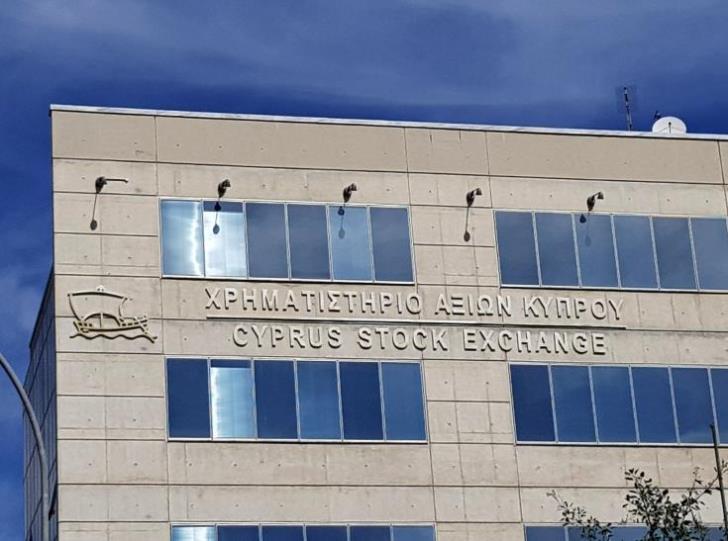 & nbsp & nbspInsider/ΚΥΠΕ & nbsp; & nbsp;
The Parliamentary Committee on Finance discussed the extension of the reduced rate of 3% regarding the extraordinary contribution for the defense to interest receivables from securities, so that corporate investors in addition to natural persons also benefit.
The Ministry of Finance brought a revised text of a bill, which – as stated by a representative of the Ministry – is expanding the framework to cover all issuers of corporate bonds, which are listed on a stock exchange. The bill, as mentioned, is universal so it does not constitute state aid.
He also explained that the bill concerns only listed securities, it is done to enter an insurance valve to avoid abuses and to promote transparency.
It was stated by the State Aid Supervisor that the measure should not be selective , but general. Despite the fact that the group of beneficiaries is expanding, the representative of the Superintendent added, those who are not entitled to it should also be able to claim the difference.
A representative of the Central Bank reserved his position, as he said that the issue is more multidimensional than expected and needs to be studied. Responding to a question from Environmentalist Stavros Papadouris about what was found, the CBC representative limited himself to saying that this is a multidimensional issue that could also affect the ability of banks to issue government bonds.
The President of the Cyprus Stock Exchange, Marinos Christodoulidis, expressed his agreement with the bill as it stands. As he said, the bill was started to motivate listed or non-listed companies to issue bonds to strengthen the CSE. At the same time, he noted that investors should be protected, so it is necessary to be listed on the CSE so that there is all the required information and transparency.
The Representative of the Association of Banks stated that their suggestion remains to amend the bill so that the 3% applies to both listed and unlisted bonds. He added that the bill as such does not guarantee competition between large and small publishers. He also said that the supervisory reporting requirements for banks are already very high, while the bonds they issue are addressed to professional investors.
DISY MP Onoufrios Koula stated that they agree with the bill as it not only helps issuers but also ensures the protection of investors. At the same time, he wondered why this support measure should be extended to all European countries that issue bonds.
AKEL MP Andreas Kafkalias also wondered why the Ministry of Finance insists on the inclusion of other countries.
The representative of YPOIK replied that this was done for purposes of equal treatment and in line with what applies to corporate bonds.
As she said, it is universal for both companies and government bonds. He added that if a Cypriot has invested in corporate bonds of another state, what is defined in the intergovernmental agreement between Cyprus and the specific state will be withheld, since the intergovernmental agreement is above the law.