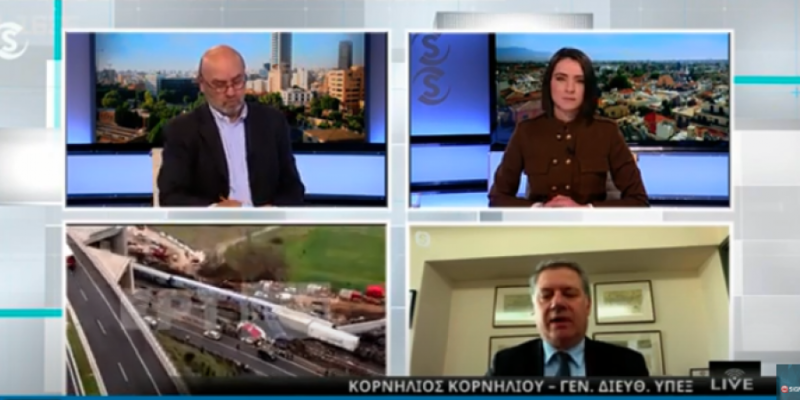 Cyprus is mourning today after the announcement that 23-year-old Kyprianos Papaioannou was identified and is now on the list of victims of the accident.
The General Director of the Ministry of Foreign Affairs, Cornelios Corniliou, was hosted on the front page, who said that today they expect to have news about Anastasia as well.
See also: LIVE: Tempi tragedy: Cyprus mourns – Kyprianos on the casualty list
He went on to say, "We will do everything we can to support both families. Anastasia's family returned to Cyprus yesterday, while Kyprian's is still in Greece.
When asked how many Cypriots were on the train, he replied that the Ministry of Foreign Affairs identified five.
< iframe allow="accelerometer; autoplay; clipboard-write; encrypted-media; gyroscope; picture-in-picture; web-share" allowfullscreen="" frameborder="0" height="409" src="https://www .youtube-nocookie.com/embed/mHl3DX_Cto8" title="Tragedy Tremi: Within the next hours the latest on Anastasia" width="744">