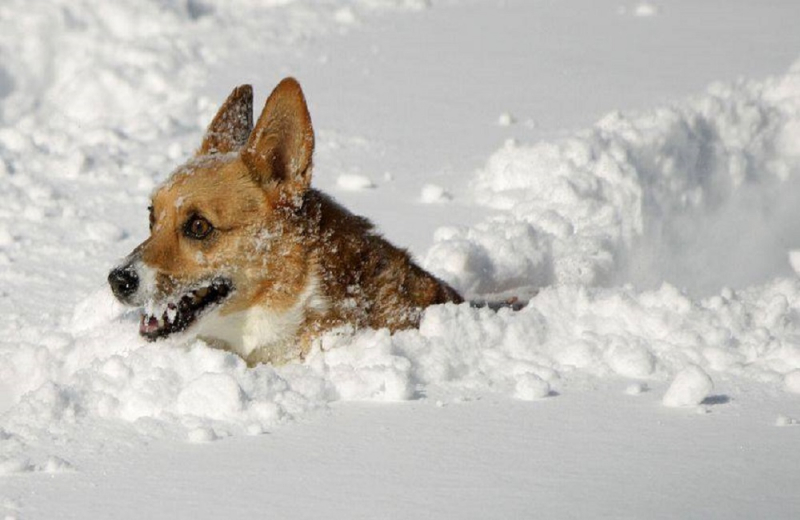 A moving story has been circulating on the internet for the last few days, proving in the best way that love and compassion are not just a privilege of people.
This is shown by the story of a ten-year-old girl in Russia, who miraculously survived a wild cold night in a blizzard, clinging and hugging a stray dog ​​for warmth.
This is Vika, who was found embracing the abandoned animal with frostbite, after anxious searches by police, rescuers and volunteers.
The 10-year-old girl was missing half a mile from her home as she was returning from school in Uglegorsk on Russia's largest island, Sakhalin, in temperatures as low as -11 degrees Celsius, police said.
The blizzard led to snowfall that reached a height of more than half a meter with some points accumulating so much snow that it touches the first floor of houses
They found her alive after 18 hours
The girl was finally found 18 hours after she had disappeared on foot returning from school. He said how he "hugged a fluffy dog ​​for warmth".
Vika and the stray dog ​​were lying on a mattress, which residents had put for the homeless dogs, under a low balcony, giving shelter from the raging storm.
"He was taken directly to the hospital and found to have mild frostbite," said a local source.
Olesya Voznyuk, an official of the Research Committee, said: "The girl loves animals very much, she played with local dogs all the time. "He went to feed these dogs after school and then got caught in the blizzard and the strong winds."