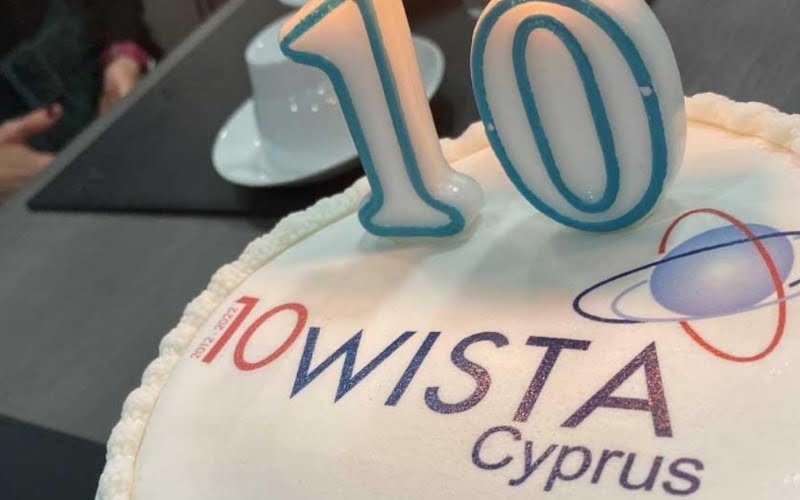 Ten years of WISTA Cyprus and election of a new Board of Directors – The meeting was graced by the presence of the Deputy Minister of Shipping, Vassilis Dimitriadis
Download the CYPRUS TIMES APP! HERE for Android and HERE for iOS
WISTA Cyprus announced at the association's annual General Assembly, on November 23, in Limassol strong>, the "completion of a very productive year" which also marks the completion of 10 years since its establishment.
It also elected its new Board of Directors for the period 2022 -2023 as follows: President: Natalia Bury Loyal, Chief Governance Officer, Tototheo Maritime, Vice President: Uta Steffen, Managing Director, Saltgate Shipmanagement (Cyprus) Ltd, Secretary General: Georgia Demetriou, Legal Counsel, OSM Maritime Group, Treasurer: Monica Potsou , HR Manager, P& O Maritime Logistics (Cyprus).
Board members: Emanolia Kolias, Channel Director, Mintra, Maria Theodosiou, Managing Director, GP General Procurement Company Limited (GenPro), Rafaella Yiangou, Business Development Manager, CMMI.< /p>
As stated in today's announcement, the meeting was graced by the presence of the Deputy Minister of Shipping, Vassilis Dimitriadis, who confirmed the ongoing support of the Deputy Ministry to WISTA Cyprus.