The Federation will not accept any changes in the proposal, said Michalis Antoniou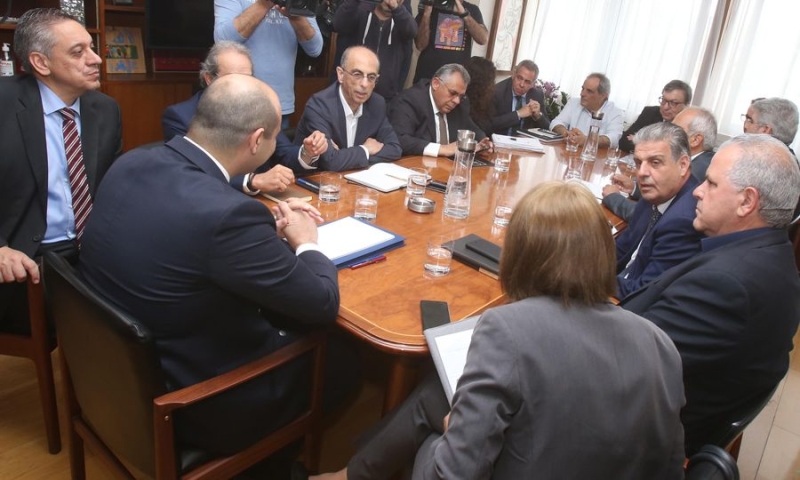 File photo.
Tense was caused during yesterday's OEB session regarding the mediation proposal of the Minister of Labor for ATA, with the Federation finally accepting Mr. Panagiotou's proposal, according to the General Director of the Federation Michalis Antoniou.
As Mr. Antoniou mentioned on the RIK radio show "Morning Route", the decision was not unanimous and that the OEB will not accept any changes to the specific proposal.
Asked if the OEB coordinates with the KEBE for regarding the matter in question, Mr. Antoniou replied "we informed them immediately after the end of the session about our decision but I am not in a position to tell you what the decisions of the chambers may be and I do not have the right either".
It is noted that the joint meeting of trade unions and employer organizations with the Minister of Labor and Social Insurance Yiannis Panagiotou is in progress after last night's decision of the pan-union to reject the Minister's proposal as it is for the ATA.
The reasons for accepting the proposal
The OEB in its announcement explains the reasons why it accepted the Minister's proposal for ATA, citing the need to maintain and safeguard labor and social peace.
"Considering that OEB, always looking at the big picture, is committed to the progress of businesses in all sectors of the economy and through them to the well-being of the country and its citizens, it accepts the Minister's Proposal as it is and calls on him to immediately activate the structured social dialogue ».
The OEB takes for granted the commitment of the Minister that in the interim the structured social dialogue will develop directly under his responsibility and will be completed before 2025, with the aim of reaching a comprehensive agreement, and looks forward to the cooperation of the trade unions to address the most serious challenges which the country already has before it.
However, the Federation notes that the proposal "is far from the permanent positions of the OEB as they have been expressed, analyzed and submitted both during the consultations of the social partners with the Minister of Labor as well as in the public debate", since he considers it as "an anachronistic system that feeds back on inflation, that widens the pay gap between high-paid and low-paid workers, disproportionately affects production costs, undermines the competitiveness of businesses, hurts exports and erodes the economy as a whole".
He notes, however, that the nature of the mediation proposal is "Take it or leave it", i.e. it is a proposal that, as provided for in the Industrial Relations Code and as repeatedly stated by A minister is not amenable to variations, unless they are mutually agreed upon and without budgetary impact.